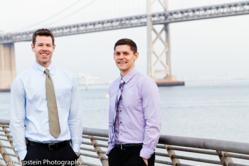 The use of chiropractic care and Active Release Technique® allows maximum healing and injury prevention.
San Francisco, CA (PRWEB) April 03, 2013
In 2011, the Institute of Medicine (IOM) reported over 166 million Americans experiencing chronic pain in one of more parts of their body. Most people who experience these afflictions consider the pain to be normal 'wear and tear', especially when the pain is located in their back muscles. This pain is is caused by an adhesion in the fibrous tissue, developed from either a small tear in the muscle, tendon or ligament. There many factors that can develop adhesions in the body, such as: acute injury (trauma), overuse (repetitive motion), poor posture or constant pressure and tension for extended periods of time. When used with Chiropractic Care, Active Release Technique is an effective way to ease this pain.
Active Release Technique® is a therapeutic soft tissue technique that can help release and smooth out scar tissue and muscular adhesions developed from overuse through various muscle movements. As scar tissue develops in the affected area, it can impede on the function of surrounding muscles. This can cause muscle tension and nerve entrapment, leading to a reduced range of motion, loss of strength, pain or numbness. Active Release Technique® is patented in order to maintain a high standard of doctors who practice it and to ensure the best possible care for patients. Practitioners specialized in Active Release Technique® such as Dr. Adam Jacobs and Dr. Anthony Gustin have attended workshops to learn 500 protocols to treat every muscle, tendon, ligament, fascia and nerve in the body to become fully certified in the technique. By identifying the specific muscle or tissue, the technique can be used to reduce inflammation and smooth muscle tissue in the afflicted area to help ease the pain and remove muscle knots.
While Active Release Technique® has been proven to be extremely effective with professional athletes and dancers, it is beneficial for everyone. Whether you are a working professional or busy mother with young children, a trip to SF Custom Chiropractic for Active Release Technique® treatment can help you return to a pain free and productive lifestyle.
The use of chiropractic care and Active Release Technique® allows maximum healing and injury prevention. While chiropractic adjustments ensure the joints and spine are in proper alignment, Active Release Technique® maintains the health of the soft tissue surrounding the joints to ensure proper function of both the soft tissues and the joints. SF Custom Chiropractic also offers other healing modalities, such as laser therapy, kinesiotaping, Graston Technique, surface EMG and deep tissue massage therapy to help patients achieve their peak function.
SF Custom Chiropractic hopes to bring awareness of Active Release Technique® by offering a special promotion for the month of April. New patients will receive a free initial Active Release Treatment to the area of primary complaint for patients. If your back pain has interfered with your daily activities, now is the time to come.
Based in the Financial District of San Francisco, SF Custom Chiropractic opened in January 2011. Head treating doctor, Dr. Adam Jacobs received his doctorate from Palmer West College of Chiropractic (known for being the leader of sports chiropractic). Dr. Anthony Gustin received both his doctorate and masters from University of Western States in Portland Oregon. Both Dr. Jacobs and Dr. Gustin are Certified Chiropractic Sports Practitioners. In addition to their doctorate degrees, Dr. Jacobs has his fully body A.R.T.® Masters degree and long nerve entrapment certification and Dr. Gustin has received a Masters of Science in Exercise and Sports Science. SF Custom Chiropractic takes a holistic full body approach to fix underlying structural problems associated with back pain and many other musculoskeletal disorders. For more information, visit http://www.sfcustomchiro.com or follow us on Twitter @SFCustomChiro.