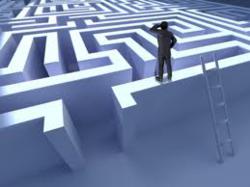 "Searching for a new job can be a daunting task with many different routes to take."
Atlanta, Georgia (PRWEB) April 05, 2013
1. Don't wait for an opportunity, create an opportunity. In this option, a job seeker selects the top 10 companies that they would like to work for. First they need to do their homework on the companies, including research at your local public library. Then send via the U.S. Mail a brief letter to Executives at that company showing them what you have done for prior employers bottom line and asking for an interview. Highlighting actual dollars for this exercise is important, like increasing sales or decreasing expenses with a unique idea during your previous employment. Sending the letters Federal Express will make an even greater impact. The job seeker should then follow up persistently but respectfully remembering to ask for an interview, because getting their foot in the door is vital.
2. Utilize a Staffing Company. Businesses of all sizes are placing more and more of there workforce with temporary staffing companies.. Fortune 100 companies typically have 20-30% of their workforce in contract or temporary positions and this number could rise to 40% over the next few years. This increase in demand has made it a more effective strategy for job seekers to utilize temporary staffing companies to find employment. It can open doors to job seekers that would otherwise be closed. Many times an introductory temporary assignment can evolve into a permanent assignment or an advancement within a company.
3. Networking is another good way to find a job in today's marketplace. Since many jobs are not advertised, having a good network in place will help job seekers uncover opportunities that would otherwise go undetected. Being referred by a friend, past associate or church member will create a comfort level with the candidate that can be very helpful. This option takes getting outside of job seekers comfort zone, but can be very satisfying once the opportunities start to become uncovered.