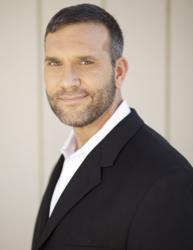 Baltimore, MD (PRWEB) April 05, 2013
Revolution Payment Systems New Payment Gateway simplifies setting up and processing level III Data.
Level III processing solutions can be a money-saving addition to a business that accepts Corporate and Purchasing credit cards from their customers. Revolution Payment Systems' Level III payment gateway allows these merchants to qualify for Level III reduced interchange without changing the way they currently operate their businesses.
Level III processing refers to passing the line item detail from the invoice when the transaction is sent for settlement. Examples of this detail include: Product description, quantities, and other information. Level III qualified transactions can save a merchant up to $10.00 per $1,000 in sales.
Many merchants are reluctant to set up a level 3 merchant account due to the initial implementation times and additional line item detail required when transmitting a sale. This is no longer the case when working with Revolution Payment Systems and their level III payment gateway solution.
At Revolution Payments, things are done differently, and have been for over 17 years. Revolution's clients are some of the most educated consumers around. Why? Because taking the time to give them straight answers about things they need to know is an important part of the Revolution business model. Impeccable personalized customer service, straightforward statements, and knowledge about fees and technology are important to merchants, along with many ways to save money and run their businesses more efficiently.
Revolution Payments is revolutionizing the way merchants process level III data.
Merchants interested in learning more about Revolution payments should contact Sean Jones at sean(at)revolution-payments(dot)com