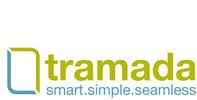 Australia's leading TMCs & agencies are succeeding despite all of the challenges by delivering what an online environment cannot – service and customer support – by harnessing the right technology
Sydney, NSW (PRWEB) April 04, 2013
Australian corporate and travel agencies have successfully harnessed the chaos caused by man-made and natural disasters to successfully highlight the value of a travel agent according to the Inaugural Tramada Pulse report, Walking the Technology Tightrope.
Leading travel technology pioneer Tramada has released its first ever analysis of the Australian travel agency sector which examines the use of technology to meet an ever-growing list of challenges.
Top of the list are the challenges and demands created by disasters, increasing concerns about duty of care, and data security.
"In 2011, there was actually a 2% increase in the number of Australians turning to travel agents when making a travel holiday booking with natural disasters and man-made events such as strikes all helping to showcase the value of a good travel agent and that trend certainly continued over 2012," Tramada CEO Jo O'Brien said.
"In addition to constantly managing and monitoring consultant productivity, margin and quality control, and the normal business requirements of accounting, benchmarking, and CRM, agency owners need to manage customer data securely and effectively with 24/7 real time access for their clients and customers. Add in customer care, passenger tracking, location information, and ancillary services such as insurance, foreign exchange and preferred seating, and the sheer volume of information can be overwhelming."
Grant Wilson, Joint Managing Director, TravelEdge Pty Ltd, said a decade-long partnership with Tramada had enabled his company to manage the ever increasing complexities of the demands on TMCs.
"Security concerns have been slow in coming to the boil but they are now front and centre of a corporation's requirements," Mr Wilson said. "Tramada's PCI DSS compliant environment has been instrumental in helping us win and retain the travel business of large corporations in Australia and New Zealand."
That's a view shared by David Goldman, Director and General Manager, Goldman Travel Corporation. "We use Tramada to run our business – its biggest asset has always been its process of continuous improvement without cost to the user. And in this instance we've seen a completely new product, offering us the opportunity to manage our business through the next stage of our growth."
Increased security concerns as well as the growing demands facing agency owners resulted in the single biggest investment in the mid-office space in this region with the development of Tramada's next generation solution.
"This revolutionary product delivers across all the key paradigms providing real time data, managing all client-facing documents and delivering seamless supplier payments, increased security, data protection plus a 360 customer view," Ms O'Brien said.
"In order to maximise the efficiency, productivity, and security of their agency, and maximise share of wallet and repeat business, Australia's corporate and leisure agents and TMCs are harnessing with best of breed technology partners who deliver agency-specific solutions."
It's the preparedness of Australia's travel agency sector to embrace technology and challenge that means the future is bright despite a changing kaleidoscope of challenges, Ms O'Brien said.
"The right technology is allowing the best agents, corporate and leisure, to strike the optimum balance in managing passenger and client information, running their business, sharing information and operating across multiple booking engines and GDSs so that consultants are free to do what they do best – sell travel."
"The right technology is the technology that provides relevant, easily accessible reporting on accurate data as well as the most efficient processes for consultant effectiveness. The right technology is the technology that allows owners to protect their business financially and ensure that financial integrity exists across the business."
"Australia's leading TMCs and agencies are succeeding despite all of the challenges by delivering what an online environment cannot – service and customer support – by harnessing the right technology to boost data flow, integration, data security, and consultant productivity."