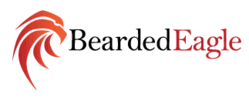 I recommend this course for anyone that needs an in-depth review to pass the exam.
Dallas-Fort Worth, TX (PRWEB) April 09, 2013
BeardedEagle will be conducting the PMI Agile Certified Practitioner (PMI-ACP℠) Exam Prep Boot Camp on April 29th - May 1st, 2013 at the Hyatt Place Dallas / Arlington / Grand Prairie in the Dallas-Forth Worth area . Their Agile Project Management experts have developed an interactive prep course to help professionals pass the PMI's rigorous Agile exam and gain the required 21 PDUs to be eligible to take the test. PMI-ACP℠ credential holders will have their knowledge of both waterfall and Agile principals and practices validated, while gaining experience and knowledge to lead their teams on Agile projects.
 
BeardedEagle has taken the time to develop this course after working with multiple study groups and practitioners to refine the materials over the past year. This three day interactive curriculum is based on practical knowledge gained from working with companies and thought leaders in Agile and the project management space along with following the strict guidelines that PMI has set forth for this certification.
Enroll today and get a $200 discount until April 15th. Use discount code - "PassTheACP".
 
To be eligible for the PMI Agile Certified Practitioner, students must first meet the PMI's eligibility requirements, which include 1,500 hours working on Agile Project teams or in Agile methodologies and 21 hours of Agile project management training, which BeardedEagle's prep course satisfies.
 
Anyone can currently enroll in BeardedEagle's PMI Agile Certified Practitioner Exam Prep in Houston, Fargo, Chicago, Atlanta and Washington D.C. There are future plans to expand to more locations throughout 2013. Additionally, BeardedEagle offers this course privately to organizations who are transitioning to the Agile methodology and need entire teams certified in Agile.
 
The PMI Agile Certified Practitioner Exam prep course is an addition to products and solutions that BeardedEagle offers, which include MBTI® & CPI 260® assessments, Agile transformations, Scrum coaching and the Scrum Alliance's Certified ScrumMaster training course. For more information on the products and solutions, please visit their website. 
 
About BeardedEagle: BeardedEagle is a management consulting firm that specializes in organizational, team and leadership development using Scrum, Agile, Lean & Six Sigma. BeardedEagle partners with clients to design and then drive, strategies and solutions that make lasting and meaningful impact by applying Agile, Lean & Six Sigma techniques. BeardedEagle is committed to delivering measurable results for their clients through executional excellence.
Whether you need to tune up on practices or you are looking to perform an organizational transformation, BeardedEagle will be your partner for success.