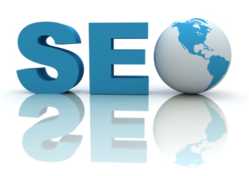 Chiropractic SEO is Something That Every Doctor Can Understand.
Clinton, IA (PRWEB) April 22, 2013
Dr. Mike Hamilton of Inception Chiropractic Websites recently announced the release of a new article about chiropractic SEO or search engine optimization. This article is aimed at helping chiropractic doctors understand what they can do to improve the rank of their website. The article breaks down the two types of SEO that doctors should be aware of.
When contacted at his office, Dr. Hamilton said, "SEO is a very complex topic, but the basic ideas behind it can be understood by anyone. If a chiropractor or small business owner is willing to take the time to develop their understanding, they will have at least enough knowledge to make good decisions. "
Dr. Hamilton went on to say, "I speak to a good number of chiropractors on a weekly basis that have been spending a great deal of money on services that are not as good as they sound. The problem is that they don't have enough knowledge to decipher the good from the bad. They make choices hoping that they will not be taken advantage of, and many times things don't work out in their favor."
Finally, Dr. Hamilton said, "I encourage doctors out there to read this article and look at the other free information that our team provides to the profession. Educated business owners make better decisions and the forces the entire internet marketing profession to improve. I hope to see a day where small business owners are too well educated to fall for low quality services. "
If you would like more information about chiropractic search engine optimization you can read this new article at the following link: http://www.inception-chiropractic-websites.com/chiropractic-seo.html
Dr. Mike Hamilton is the co-owner of Inception Chiropractic Websites. He and his wife work each and every day to help doctors of chiropractic reach their online marketing goals. Dr. Hamilton also offers a free chiropractic marketing website filled with great marketing advice at: http://www.inception-chiropractic-marketing.com