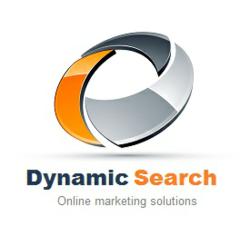 Display at SES Toronto Conference
Phoenix, AZ (PRWEB) April 04, 2013
The SES Board of Advisors programmed the event which features a fantastic itinerary filled with speakers and education, presenting Marketing Professionals as well as Brand Advertisers, SEO Agencies and Leaders of Business. These extinguished men and women will impart their knowledge and wisdom on the tools needed to walk the challenging path of a successful online marketer. If one really wants the skills and knows how that these leaders possess, one has to hear them speak. This is not something that can be forgotten. Designed to encompass everyone's need regardless of what level the prospects in the industry, the instructional program was created just for prospect by the innovative thought leaders of Internet Marketing and is far ahead of any other educational forum of this type. This may just be the best year yet!
Dynamic Search Proudly Displays Its Impressive Wares at the Expo
Dynamic Search is proud to participate in the much anticipated conference event, the SES Toronto Conference & Expo in … you guessed it, beautiful Toronto, Ontario at the Marriot Eaton Center. If one wants to learn how to succeed as an online marketer, business owner, or Internet Consulting Strategist, this is one event that should not miss. The visitors will be among an entire community of people just like us, with the same dreams, ambitions, and a common vehicle. Talk about an opportunity to network.
Educational Program at SES Toronto Conference & Expo
The education program, which is an ongoing process from start to finish, will be an eye opening and mind blowing in-depth look at the real world of internet marketing by leaders from every aspect of the industry. If it is anything like last year, it promises to be an unforgettable experience. This is our second year and we are really looking forward to seeing you and all of our friends there as well.
Dynamic Search Sets Up And Talks Education
Dynamic Search will have a booth highlighting some of our wares to the world and this year. We can hardly wait because we have we got some great surprises cooked up for the folks that stop by to learn about Dynamic Search or just chat about ex PPC management. We had an absolute blast last year and we will have one this year as well, we suspect. The educational part of last year's conference was not to be believed and this year looks just as hot, with topics that are on all of our minds. A few of this year's topics include the two subjects with which we have all been confronted…, Social Media and Mobile Marketing. Also in hot demand are the topics on Demand Generation, Big Data, and the runner up for the year's biggest concern, Content Marketing as well as many others.
SES and SEMPO Partner to Educate Internet Marketers On A Global Scale
™SEMPO, a collaborator and participator in last year's event, will not be there this year. SEMPO and ™SES became partners in several events and have a special relationship. Search Engine Strategies is in a Sponsor Partnership with Search Engine Marketing Professional Organization, helping them to reach and expand their goals of educating Internet marketers all over the globe along with several other top companies.
SEMPO will be holding several events in April including
What: The SEMPO Canada Roadshow - Ottawa Event
When: Wednesday, April 10, 2013, 7:30am – 10:00am Eastern Time
Where: Great Canadian Theatre Company, 300-1227 Wellington St. W., Ottawa, ON
Who: Krista Riviere Ontario Chair, Sempa, Canada & CEO & Cofounder, gShift Labs
Topic: 10 SEO Metrics Every Company Should Be Able to Report On
SEO efforts are worth paying attention to on a regular basis because everyone looks at the organic side of search, and over 94% of searchers click on organic search results over paid search ads. However, how to measure and understand if the tactics used are being executed properly? In this SEMPO Ottawa Meet up session, the participants will learn the 10 SEO metrics to track the progress of the web presence in organic search. Each metric provides signals as to what is working and what is not so the SEO efforts can be constantly tweaked and results improved.