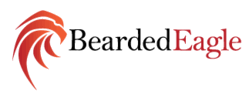 I attended this class in Dallas and this is well worth your time to get an excellent overview of Lean, Agile and Scrum.
Dallas-Fort Worth, TX (PRWEB) April 03, 2013
On April 5th at the Hyatt Regency Dallas, BeardedEagle is presenting Pay It Forward Friday, which is a free 1 day course aimed at giving back the community. This upcoming event will focus on a fairytale fable of Lean, Agile, Scrum & Kanban that will provide an overview of the principles and practices of each one.
BeardedEagle is a PMI Registered Education Provider, so the course will provide 8 professional development units (PDUs) for the course.
Here's the catch: BeardedEagle expects you to Pay It Forward!!!
Seats are limited. Please go to the website to register.
 
This Pay it Forward Friday's event is an addition to products and solutions that BeardedEagle offers, which include MBTI® & CPI 260® assessments, Agile transformations, Scrum coaching and the Scrum Alliance's Certified ScrumMaster training course. For more information on the products and solutions, please visit their website. 
 
BeardedEagle is committed to helping others by setting the stage for others to help. How can your generosity set the stage for someone else's success.
About BeardedEagle: BeardedEagle is a management consulting firm that specializes in organizational, team and leadership development using Scrum, Agile, Lean & Six Sigma. BeardedEagle partners with clients to design and then drive, strategies and solutions that make lasting and meaningful impact by applying Agile, Lean & Six Sigma techniques. BeardedEagle is committed to delivering measurable results for their clients through executional excellence.
Whether you need to tune up on practices or you are looking to perform an organizational transformation, BeardedEagle will be your partner for success.