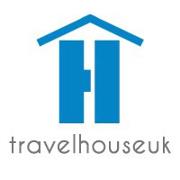 The re-launch of the route will add in one of the most recognized air carriers serving the key passenger market of Zimbabwe from the UK.
(PRWEB UK) 3 April 2013
Analysing the air travel sector for choosing economical airfare for its clients in the UK, TravelhouseUK has built a reliable reputation for booking with major international airlines. According to reports by New Zimbabwe on 5th March, 2013, Air Zimbabwe will be starting off flights to London sometime in July.
The re-launch of the route will add in one of the most recognized air carriers serving the key passenger market of Zimbabwe from the UK. With Zimbabwe being a high priority for clients at TravelhouseUK, the operations of Air Zimbabwe will prove to be promising for the provision of services being consistent to the country.
TravelhouseUK has served international traveller markets to avail bargain deals for their air travels to and from the UK. The agency has excessively served seat bookings for Air Zimbabwe's flights in the past, and will join in to contribute the same service after it connects to London this year.
Latest route developments under the airline come in the wake of revival efforts of its fleet. After takeover of its administrative affairs by the federal government, Air Zimbabwe was given two Airbus A320 aircraft as its latest addition to the fleet, one of which has received clearance for flight routine. As for its domestic operations, the airline has intentions to purchase short haul airliners from Brazilian aviation manufacturer Embraer.
The capital city of Harare heads its own province in Zimbabwe, and has a primordial role in leading the national economy. The destination is also a popular favourite for tourists heading for Africa, as the region has extensive natural landscape ranging in the outskirts of its urban development.
The national flag carrier of Zimbabwe, Air Zimbabwe has centred a destination network serving Southern Africa as part of its regional operations. The airline has its hub established at Harare International Airport, and is currently undergoing a recovery from the seizure of its operations due to financial constraints. The administration has been handed over to an entirely new board, while the airline aims to streamline its business to overcome its outstanding loans amounting in hundreds of millions of dollars in value.
"Air Zimbabwe has made a gigantic leap in its effort to resuscitate to its former state of operations," said Victor Hunt, the operations manager at TravelHouseUK. "Flights to London will open avenues for the airline to garner support from other air carriers for code share agreements as well as service for new destinations in the longer run".
"Our clients will be delighted to find the national carrier joining in ranks with other major airlines on the route. Our company has had a firm relationship with Air Zimbabwe, and we look forward to sharing additional business opportunities in the near future".