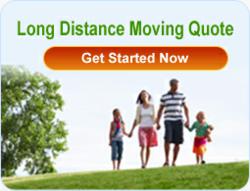 Moving Companies - Compare Movers and Moving Services at Movers 411
(PRWEB) April 06, 2013
Movers Directory and movers411.com has launched a new service that makes it easy for people to obtain competitive quotes from the best movers. Customers need to shop around for the best offers. It is best to compare quotes from a few house movers and to check the reputation of the service providers before making arrangements. However, it is not easy to search for suitable movers while one is making arrangements to move to a new location.
Movers411 realizes that it is not easy to do all this at a time when one is preoccupied and stressed out. The new services of the company are designed to take the stress out of finding a dependable service provider who offers the right services at affordable prices.
Pick the right type of services. Customers are advised to plan their moves early. A moving checklist will help to ensure that they will not forget important details. They need to decide about the type of moving services they require and start looking for suitable providers well before moving day. Once a reliable service provider has been found, they will be able to focus on preparing for the move.
Get free quotes with a few clicks. It only takes a few minutes to request free estimates from pre-screened service providers. The information provided by customers on the brief online form will be used to search for reputable movers who can fulfill their specific requirements. Reputable service providers will send competitive quotes directly to them. This is a free offer and there are no strings attached.
Check the reputation of the household movers. It is best to browse through a few online movers reviews to check the track record of the service providers. Customers can get much better deals by comparing quotes from a few trustworthy services before they decide. It does not pay to pick the first bidder or to choose the lowest bidder without carrying out a background check.
Why it makes sense to look for professional movers. A professional moving company may charge a little more, but it will provide good service and will have clear and transparent terms. Customers will not have to worry about hidden costs. The service provider will take good care of the precious possessions of the customer and provide peace of mind.
Movers Directory has recently upgraded its processing system to provide faster and more efficient service to its customers. The company's nationwide database of dependable moving companies is updated regularly to ensure that only the best providers will offer quotes to customers. Movers411 offers this service for free and customers are not under any obligation to accept any quote.
About Movers411
Movers411.com is an online service that has been helping people to find dependable, affordable movers since 2001. It helps its customers to find the best deals effortlessly. Movers411 has worked incessantly to inform and customers about how they can negotiate better deals.