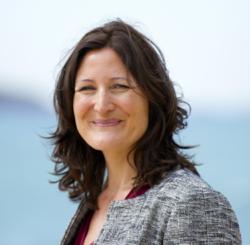 The difference between stagnant and powerful internet marketing is high quality content that speaks directly to its reader.
(PRWEB) April 05, 2013
Recent reports of Google's milestone 67.5% search engine market share highlighted that more than 19 billion internet searches now take place every month in the US. But Deb Jeffreys, Operations Director of Brilliant Blue Internet Marketing, says the secret to having your business land on Google's coveted page one is in your website's content.
"We've added six experienced writers to the Brilliant Blue team, to tailor clients' web pages with long tail copy, or high demand web content," said Jeffreys.
The enormous volume of online activity, combined with the increasing sophistication of web search rankings means securing commercial rewards from internet marketing now requires more than just repeating general phrases in website copy for SEO success, according to Jeffreys.
"The specialised writing for SEO that we offer clients produces qualified leads because it engages the reader with targeted information, making the conversion to sales quicker and easier," she said.
"Businesses relying on digital marketing dramatically increase or decrease market share, depending on how their web content answers potential customers' specific queries. Brilliant Blue understands that online marketing success comes from treating web searches as unambiguous problems waiting to be solved."
Providing high quality content is part of the cycle of web traffic generation that further justifies Brilliant Blue's addition of more writers to its team, according to Jeffreys.
"Nurturing individual web pages with high demand copy makes those pages hold the readers' attention longer. The more time people spend on a page, the higher its SEO ranking. With search activity exploding, it makes sense to tweak content, even page by page, to meet consumers needs. This is how a business can still muscle its way towards Google's page one, even in the face of unprecedented competition," she said.
Jeffreys says perfecting web marketing today means investing time and resources in good copywriters who understand SEO and how savvy web users hunt for suppliers.
"Brilliant Blue's clients already benefit from our expertise in navigating search engine complexities. Businesses that rely on low value or general keyword copy will be left behind. It takes well-crafted and researched content to rank ahead of the competition. Our approach has been consistently proven to be successful by clients' webpage traffic and the resulting sales," said Jeffreys.
"The difference between stagnant and powerful internet marketing is high quality content that speaks directly to its reader."