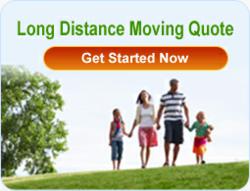 Move Network connects you with pre-screened moving companies.
(PRWEB) April 07, 2013
Move Network has introduced a new international moving service that will help people make fast and easy international moves at economical prices. Moving overseas can be much more complicated than moving within the country. That's why it is essential to pick an experienced service provider who has the expertise, resources, and contacts needed to move personal possessions to another nation without a hitch.
Customers need to search for reputable international movers who have experience moving domestic possessions to international destinations. A lot of preparation is necessary when moving to another country, so people need to start planning an overseas move well in advance of the move date. In addition, they need to do research about their career prospects, the language, culture, and food habits.
It is essential to determine which items are not available at the new destination. This will help to make decisions about the items needed to move. They can avoid carrying a lot of unnecessary items if they do their homework.
An experienced overseas moving service can provide useful advice. The embassy of the country and expatriates (expats) who are already living there can also provide practical advice. An exploratory trip may also be useful to help understand all the requirements.
Look for reputable international moving services. A professional service provider will take good care of the customer's valuable possessions and ensure that the shipment will go through customs smoothly. It is best to compare quotes from a few reputable service providers before making arrangements.
Get quotes quickly and easily with Move Network, which makes it easy for people to get quotes from the top service providers with a few clicks. Customers can avoid having to spend a lot of time searching for suitable service providers while they are preparing for an overseas move.
Access the database that Move Network has created which includes the top service providers which offer an entire range of overseas moving services. Customers can get quotes from the leading international moving companies for free and compare them before they make up their minds. This is the smartest and most secure way of finding reputable service providers who offer the type of services customers need.
Online international moving company reviews can help people to assess the reputation of the service providers. It does not pay to pick the lowest bidder without a background check or to choose the first service provider who offers an estimate. Move Network provides this service with no obligation to accept any offer.
About Move Network
MoveNetwork.com offers online services to help customers find reliable, professional movers quickly and easily. They have been helping customers to find the best moving deals since 2001.