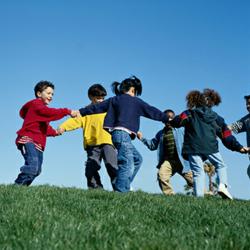 Our expertise in Child Protection Level 3 Training is very much sought after and we are delighted to deliver such a specialised training course.
Birmingham, Manchester, Leeds, London (PRWEB UK) 4 April 2013
Child Protection level 3 is for the Designated Senior Person/Child Protection Officer, in line with CQC/Ofsted Inspection Framework 2012, latest government legislation and guidance including Working Together to Safeguard Children 2010. It is now also a requirement of the General Medical Council that Doctors, Nurses or Health Practitioners working directly with children must complete Level 3 training. The aim of the course is to promote safe practice and challenge poor and unsafe practice and for practitioners to be able to identify instances in which there are grounds for concern regarding a child's welfare and initiate or take the appropriate action to keep them safe. The course focuses on a review of current knowledge, up to date legislation and regulation, multi-agency working, safer recruitment and local Safeguarding Children's Boards policies and procedures.
Child Protection Level 3 Training is particularly useful for School senior staff, Head Teachers, Residential Homes Managers/ Senior staff, Social Workers, Y.O.T Managers, Early years, General Practitioners, Practice Nurses, NHS, Independent Health Contractors and anyone who is responsible for safeguarding children within their organisation.
Jan Harrison, Director of Child Care Protection is confident that this Course will benefit the requirements of all General Practitioners and after lengthy research has identified a gap in meeting the requirements of the General Medical Council. Jan Harrison also said, "We have been in consultation with a number of Health Care Practitioners and Private organisations and our awareness has secured a major contract within the NHS to deliver a number of training courses within the organisation. Our expertise in this field is very much sought after and we are delighted to deliver such a specialised training course".
The success of the training module has moved onwards and an 'Open Course' is now scheduled in London on the 10 May 2013 for individual General Practitioners and Care Workers to attend. The course duration is one day and full details can be obtained by calling Jan Harrison on 0800 774 7034 or emailing her at jan(at)childcareprotection(dot)uk(dot)com.
For more information visit http://www.childprotectiontraining.uk.com.
###
PR Contact Information:
Jan Harrison
Development Manager
Mark Cody – Child Protection Training
info(at)childcareprotection(dot)uk(dot)com
0800-774-7034