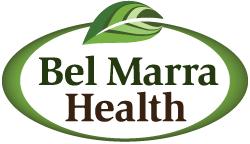 A reduction in the hormone estrogen is the primary reason why post-menopausal women have an increased susceptibility to UTI's.
Toronto, ON (PRWEB) April 04, 2013
Bel Marra Health, who offers high-quality, specially formulated vitamins and nutritional supplements, is reporting on new research outlining how post menopausal women are becoming more likely to get recurrent urinary tract infections.
As Bel Marra Health reports in its article (http://www.belmarrahealth.com/general-health-2/older-women-and-urinary-tract-infections/) urinary tract infections, or UTI's, are extremely common urinary health infections, and they affect more than 50 percent of the female population. Sexual intercourse, pregnancy, tampons, and many forms of contraception can increase the risk for developing urinary tract infections. As such, many people assume that UTI's are more of a younger woman's problem, however this assumption is false. The sad truth is that there is no such thing as outgrowing UTI's and post-menopausal women actually have a higher risk then pre-menopausal woman for developing them.
A reduction in the hormone estrogen is the primary reason why post-menopausal women have an increased susceptibility to UTI's. This is because urinary tract infections develop when unhealthy bacteria such as E. coli grow in the bladder. Normally, the healthy bacteria – lactobacilli prevent urinary health problems by stopping the growth of these unhealthy bacteria and estrogen encourages a robust level of lactobacilli. However, estrogen levels drop after menopause, which can also mean a drop in lactobacilli and consequently, an increased susceptibility to bacterial-related bladder problems such as UTI's.
As the Bel Marra Health article reports, physical changes in the vaginal wall are also responsible for the increased susceptibility to UTI's experienced amongst post-menopausal women. More specifically, the reduction in estrogen post-menopause causes the lining of the vagina to get thinner, which makes it easier for unhealthy bacteria to multiply. The vaginal fluid also becomes less acidic, which is problematic because acid kills harmful bacteria and unhealthy bacteria thrive in alkaline environments.
The reduction of estrogen can also prevent the bladder from emptying completely, and any bacteria that are in the urine will then remain in the bladder, increasing the likelihood for developing bacterial-induced bladder problems such as UTI's. Other things that increase the risk for urinary tract infections in elderly women include dehydration, a lowered immune system, kidney problems, immobilization and catheterization.
Since the primary underlying cause of increased urinary tract infections in older women is lower estrogen levels, the obvious solution is to increase estrogen.
(SOURCE: "Reprod Biomed Online." Why are reproductive cancers more common in nulliparous women? Jan 2013)
Bel Marra Health is the maker of "Bladder Rescue" a high-quality nutritional supplement designed for bladder health in formulations designed to address this specific health concern. All ingredients are backed with scientific evidence. Every product is tested for safety, quality, and purity at every stage of the manufacturing process. Furthermore, Bel Marra Health products are produced only in Health Canada approved facilities, going that extra mile to ensure our health conscious customers are getting top quality products. For more information on Bel Marra Health visit http://www.belmarrahealth.com or call 1-866-531-0466.