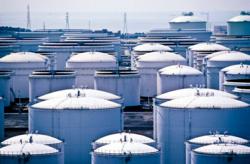 "Genscape's no-hassle, hands-off monitoring is the most cost-effective, efficient option," says Robert Barton, managing director of Agriculture and Biofuels at Genscape.
Louisville, KY (PRWEB) April 03, 2013
Genscape, the first service provider pre-registered under the EPA's quality assurance plan (QAP) program for both A-RIN and B-RIN assurance, has announced recent expansions to their QAP program. Genscape's use of technology to redefine traditional auditing is providing greater cost savings, and a more comprehensive service, to RIN producers. A public version of the company's RIN Integrity Network dashboard is now available to provide the latest Producer information in a consolidated, transparent view for the biofuels industry.
For both A-RIN and B-RIN producers, the Genscape QAP program now incorporates a suite of compliance-based services including annual attestation, direct advice on RFS2 registration and compliance issues with a licensed CPA, RFS2 Engineering Review by an engineer licensed in the facility's state, full ASTM 6751 panel test, and RFS2 Quarterly Report filing. The EPA requires that renewable fuel producers participating in a QAP program complete these compliance measures to maintain the integrity of the program.
Genscape's auditing technology allows for these services, valued at approximately $10,000 per year and potentially requiring a dedicated staff person, to be included in their existing QAP program at no additional cost. The expansion significantly reduces the operational burden for the producer while meeting QAP compliance measures to the fullest extent.
"When you compound the producer's fees for a QAP quarterly audit with the lost productivity for audits, site visits and paperwork, Genscape's no-hassle, hands-off monitoring is the most cost-effective, efficient option," says Robert Barton, managing director of Agriculture and Biofuels at Genscape.
The RIN Integrity Network provides Obligated Parties easy access to centralized reporting capabilities and the latest Producer QAP information not available in the EPA's EMTS system. The recently launched public version of the dashboard consolidates the latest public information for the biofuel Producer community. The public dashboard features Producer information in a visual display and a downloadable list as well as notifications to indicate when information has changes. Visit http://www.genscape.com/biofuels to explore the RIN Integrity Network biofuel community site.
Genscape's goal is to reestablish a liquid RINs market by restoring integrity to RINs, providing better fundamentals as foundation for market transparency and efficient transactions. To this end, the company works to provide full transparency in pricing and services, and guarantees its services through a clear agreement structure, creating an additional level of confidence for obligated parties who require a secure and valid RIN today and in the forward market.
As the official corporate partner of the National Biodiesel Board (NBB) and the first QAP-A provider, Genscape has experts in the biofuels and RIN industry available to share market analysis and help navigate producers' individual situations. To schedule a one-on-one conversation with a Genscape expert for a custom evaluation of business options and market analysis, call Robert Limp at 866-292-8060.