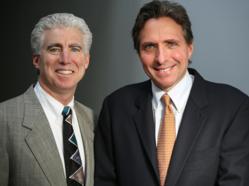 "This merger creates an orthopedic group that has a combined history of over 90 years of service to our communities."
Danbury, CT (PRWEB) April 05, 2013
Danbury Orthopedics and New Milford Orthopedic Associates are pleased to announce the merger of their practices on April 1, 2013, forming Western Connecticut Orthopedic Specialists. The combining of these two groups follows the merger of Danbury Orthopedics with The Hand Center of Western Connecticut last year. The organizations look forward to providing comprehensive care to a wider area from New York City to the northwest corner of Connecticut.
"This merger creates an orthopedic group that has a combined history of over 90 years of service to our communities. As musculoskeletal care becomes more sub specialized, this association enhances our ability to administer exceptional and quality care for the total needs of our patient," says Dr. Anthony Viola, President of New Milford Orthopedic Associates and specialist in total hip and knee replacement surgery.
Dr. Michael Brand, Sports Medicine specialist and President of Danbury Orthopedics adds, "Merging the two prominent orthopedic groups within the Western Connecticut region allows us to share our level of expertise and service across the full range of orthopedic specialties, and deliver the highest quality of care across a broader geographic region. As always, our goal is to provide the utmost in patient care and state of the art surgical technique - helping our patients regain mobility, lead active lives and attain optimal well being."
The impetus behind merging and growth is to provide better service with more experience and depth than ever before. The surgeons and specialists of the combined practice now include Dr. Andrew Bazos, Dr. Michael Brand, Dr. Lionel Brown, Dr. Angelo Ciminiello, Dr. Robert Deveney, Dr. Joseph DiGiovanni, Dr. John Dunleavy, Dr. Daniel George, Dr. Ross Henshaw, Dr. Frank Hermantin, Dr. John Lunt, Dr. Philip Mulieri, Dr. John Mullen, Dr. Evan Rashkoff, Dr. Randolph Sealey, Dr. Daniel Southern, Dr. Michael Spiegel, Dr. Anthony Viola and Dr. Robert Yaghoubian.
About Danbury Orthopedics:
Since 1954, Danbury Orthopedics has been providing the greater Danbury area with state of the art orthopedic care. The practice's physicians are fellowship trained surgeons and specialists who offer comprehensive and patient centered care across the full spectrum of orthopedic issues. Its Centers of Excellence offer specific expertise for Foot & Ankle, Hand & Wrist, Spine, Sports Medicine and Total Joint patients, and its Rheumatology, Pain Management and Therapy Services departments offer specialized treatment for non-surgical care. The practice sees more than 70,000 patients annually and performs more than 5,000 surgical procedures each year. For more information or to make an appointment, please visit http://www.dortho.com/ or call 203.797.1500.
About New Milford Orthopedic Associates:
New Milford Orthopedic Associates has provided comprehensive orthopedic specialty coverage to Litchfield and upper Fairfield Counties for over 30 years. Its physicians offer a full range of surgical and non-surgical orthopedic care including fellowship-trained expertise in sports medicine, arthroscopy, joint replacement and spine surgery. Main offices in New Milford and Sharon are supplemented by satellite centers in Brookfield, Newtown, Pawling (NY) and New York City. The staff offers on-site radiologic services including X-ray and Magnetic Resonance Imaging (MRI) as well as state of the art physical therapy facilities that are just a few steps away. For more information, please visit http://www.newmilfordortho.com/ or call 860.355.8000.
Press Contact:
Kate Denoyer Fitzpatrick, CEO & Founder
Kate Fitzpatrick Consulting
917.301.2572
kkdfconsulting(at)gmail(dot)com