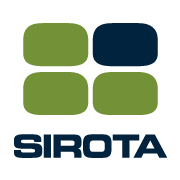 New York, NY (PRWEB) April 05, 2013
Sirota, one of the world's leading providers of survey research and organizational change consulting, announces the launch of an entirely redesigned website (http://www.sirota.com). Boasting a modern look and feel and restructured content, the site delivers an enhanced user experience and enables visitors to quickly and easily access the information relevant to their needs.
The updated site is more action-oriented, enabling users to navigate Sirota's approach via an "Assess – Understand – Act" interface and presenting key solutions based on client goals (Develop Your Leaders, Improve Your Performance, and Enhance Your Talent Strategy.) Sirota has also introduced a blog, with up-to-date news and industry-related discussions. And users can now receive email updates from Sirota through the site's newsletter signup interface.
"We look forward to growing our online presence and our relationships with new and existing clients," said Sirota CEO Michael Meltzer. "The launch of our newly designed website and blog is one element of our ongoing physical and virtual expansion, and we look forward to continuing."
Since 1972, Sirota has provided many of the world's leading organizations with census, pulse, on-boarding, exit, 360, culture, engagement, ethics and other employee surveys. Sirota's solutions help clients make a sustainable impact on their business performance by better understanding their stakeholders, and by making strategic decisions based on this understanding.
For more information about Sirota, or to schedule a product demo, please call (914) 696-4700, or visit our website at http://www.sirota.com.