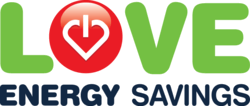 We help consumers avoid... mis-selling by providing fast, free and impartial... energy comparisons.
Bolton, Greater Manchester (PRWEB UK) 5 April 2013
SSE, one of the big 6 UK home and business energy suppliers, has been fined a record £10.5m by Ofgem, the largest fine of its kind ever imposed on an energy provider.
In their report released April 3rd, 2013, Ofgem found SSE was in breach of a number of Standard License Conditions, mainly related to customers being exposed to misleading statements, inaccurate and misleading information on SSE's charges, as well as a number of misleading comparisons between SSE's prices and rival energy supplier's gas and electricity prices.
The mis-selling was related to door-to-door, telephone, and in-store sales. Failings were found at all stages of the home and business energy sales process. Sarah Harrison, Ofgem's senior partner in charge of enforcement said: "These failings did not just take place on the doorstep but also in the management of SSE".
According to their response, SSE have not fired any senior executives, but their bonuses have been hit. They have also made several changes to avoid mis-selling in the future as well as setting up a £5m mis-selling fund to reimburse customers who have been made worse-off by mis-selling.
Recently published data from the Big 6 energy companies suggests SSE has one of the lowest complaints rates in the energy market, implying their changes may have had a positive effect on customers.
This is the second fine Ofgem has imposed in recent memory, last year EDF paid out £4.5m for breaches of license when selling.
Ms. Harrison also said: "In order to restore trust in the energy market supplier must… play it straight with consumers." Using an independent energy comparison service can help consumers avoid falling victim to being mis-sold by energy suppliers.
Jonathon Stead, Marketing Executive at Love Energy Savings, said: "Trying to talk to multiple energy companies to find the cheapest energy prices on your own is just throwing yourself in the deep end. We help consumers avoid falling victim to mis-selling by providing fast, free and impartial home and business energy comparisons."
He added: "All our customers know clearly, in advance, exactly what their monthly charges are going to be, how long the contract is for, and all other information that allows them to make an informed choice about their energy supplier."
Ofgem is also investigating a number of other energy suppliers.
For a clear, concise and honest comparison of your home energy prices or your business energy prices. Visit an energy comparison service like Love Energy Savings. They also provide useful information on the energy market to help customers make sense of their bills and energy contract and avoid being mis-sold to.