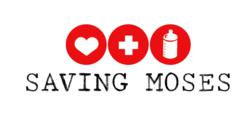 Denver, CO (PRWEB) April 03, 2013
Saving Moses, a global nonprofit organization dedicated to saving babies (five and under) by meeting the most urgent and intense survival needs, is proud to announce that they obtained 501c3 status late 2012.
Obtaining 501c3 status with the IRS validates the efforts of Saving Moses to continue working on ending the Under 5 Infant Mortality Rate (U5MR) in locations across the globe where help is most needed. By operating as a self-sufficient organization, Saving Moses can broaden its appeal and donor base to all those wanting to assist with ending U5MR.
Saving Moses' current projects including supporting malnutrition clinics in Angola, a country with one of the highest U5MRs, and providing NightCare in Phnom Penh. This first-of-its-kind facility is a safe haven for babies of Cambodian sex workers. Without it, mothers have been known to drug their babies or lock them in rooms for up to 10 hours while they work.
The organization was formerly under the Marilyn Hickey Ministries and was founded by Marilyn Hickey's daughter, Sarah Bowling. During a mission trip to Ethiopia, Bowling was inspired to help dying babies after encountering twin baby girls abandoned in a field and taken to an orphanage.
"By allowing Saving Moses to have its own organizational set-up, its own board and its own mission, we are empowering the organization to grow further," says Bowling. "We have saved defenseless babies in third-world countries. Now we can expand our mission and do more to help babies and toddlers survive and thrive past their fifth birthdays."
# # #
About Saving Moses:
Saving Moses is a global initiative to save dying babies and toddlers (five and under) by meeting the most urgent and intense survival needs in places where help is least available. This includes providing food, shelter, and other necessities to the babies who need it most. For more information please visit http://www.savingmoses.org
Susan Watson
303-729-1200
susan(at)savingmoses(dot)org