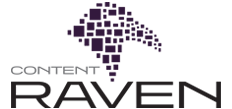 Marlborough, MA (PRWEB) April 04, 2013
Content Raven, a content security company that helps enterprises achieve greater control over their intellectual property as it is being shared externally, today announced that it has been named a finalist for the 2013 New England Innovation Awards by the Smaller Business Association of New England (SBANE). Content Raven is one of only 20 companies out of 204 nominees to be selected.
Content Raven was launched to address the challenge of controlling content as it is shared externally. The company has developed a unique, easy-to-use "trusted viewing" solution that enables users to securely share and track rich media, video, and other critical documents across any device, including mobile, without risk of loss or abuse. Content Raven's solution ensures secure distribution of information by protecting the actual files and giving senders complete control over how and where those files are accessed by the recipient. Due to its simplicity and its applicability to a wide range of uses, the solution has been adopted by organizations across multiple industries, including investment firms, municipalities, athletic teams, and healthcare companies, as well as by major enterprises.
The SBANE awards recognize those companies that have transformed their innovative ideas into a product or service that delivers proven value to customers. Former winners include recognized leaders and innovators across the technology, manufacturing, service, and retail/distribution industries, such as Genzyme, iRobot, Staples and Ben & Jerry's.
"Content Raven is honored to have been selected from a field of highly innovative companies and named a finalist in this year's SBANE competition," said Ron Matros, CEO of Content Raven. "This recognition validates our innovative approach to protecting and controlling content, and reaffirms the significant market need for our solution."
The SBANE award winners and finalists will be honored at the "Evening of Innovation" Gala Dinner on May 8, 2013 at the Westin Hotel in Waltham, MA.
About SBANE
The Smaller Business Association of New England, Inc. (SBANE), founded in 1938, is a private not-for-profit association of approximately 600 member companies located throughout the six-state region. SBANE was established to provide a legislative voice for small business at the state and federal levels and to make practical information available to help business owners grow their companies. SBANE runs diverse, educational programs each year and has active chapters in Massachusetts and Rhode Island.
About Content Raven
Content Raven empowers enterprises of all sizes to control intellectual property and other valuable content as it is shared externally. The company provides content distribution and control through the cloud, with usage analytics, to mobile and other devices focused on rich media. Content Raven's end-to-end content control and analytics solution enables users to securely and easily share and track rich media, video, and other critical documents without risk of loss or abuse. Easy to use, with no software installation required, Content Raven is the first and only cloud-based content control solution that supports multiple devices, including mobile, and any type of content format. Companies around the world, including EMC, Gryphon Networks, and Certified Home Care use Content Raven to control how their outbound content is consumed and managed. Content Raven is headquartered in Marlborough, MA.