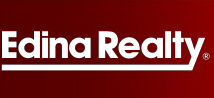 This is the confidence that buyers need.
Buffalo, MN (PRWEB) April 03, 2013
Kris Lindahl of Edina Realty will host a seminar later this week at which he will answer many potential buyer's questions about searching for a new home. Many frustrations build up over the course of a home search and Lindahl, one of Edina Realty's premier agents, has a potential solution.
At the seminar, Lindahl will discuss how buyers can build a more confident search and demonstrate the new Minnesota Buyer Search website that he created. The website allows buyers to enter a few pieces of information and receive an email with a customized search criteria created by Lindahl himself as well as a hyperlink to all homes that match that criteria.
"This is the confidence that buyers need," Lindahl said. The experienced agent leads a team of realtors that are commited to getting buyers the information they need. "We make it our priority to get the buyer to the house before it is sold," Lindahl said.
Call Kris now for more information at (763) 280-8498 and visit the Minnesota Buyer Search website now to get started.