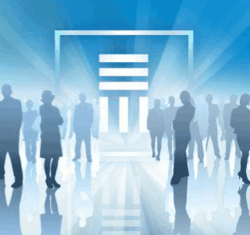 "We are excited to provide doctors and industry professionals with a new online resource to share best practices, spur innovation and stay connected with colleagues."- Jeff Peres, Eyemaginations President and CEO
Baltimore, MD (PRWEB) April 04, 2013
Leading patient education provider Eyemaginations announced today the launch of a new collaborative forum for healthcare professionals. The Eyemaginations "Business of Healthcare" Blog is designed to keep industry leaders informed on the ever-changing landscape of healthcare and to provide the tools needed to run a successful medical practice.
Focused on best practices from doctors and other industry leaders, the blog will feature a variety of topics such as managing staff effectively, managing a social media presence, increasing patient referrals, incorporating new services and products, and more. Guest bloggers include practicing doctors in several medical specialties, all considered leaders in their respective fields.
"It has been reported that doctors spend an average of 11 hours online for professional purposes each week," said Jeff Peres, president and CEO of Eyemaginations. "We are excited to provide doctors and industry professionals with a new online resource to share best practices, spur innovation and stay connected with colleagues."
To access the Eyemaginations blog or to sign up for a customized RSS feed from the blog, please visit blog.eyemaginations.com. For additional information on becoming a guest blogger, please contact Eyemaginations directly at marketing(at)eyemaginations(dot)com.
About Eyemaginations
Eyemaginations, Inc. is a healthcare media company focused on solutions that support professionals, patients and corporations in communicating and understanding complex topics. The company's in-depth experience with animation, design and software has enabled Eyemaginations to create integrated systems that provide clear and concise education solutions. Eyemaginations has a portfolio of products that are focused on eyecare, ENT, audiology and facial aesthetics. Eyemaginations may be reached by phone at 877.321.5481 or online at http://www.eyemaginations.com.