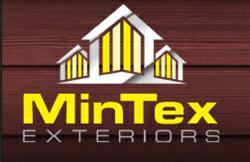 Houston, TX (PRWEB) April 04, 2013
In an effort to provide even better service, MinTex Exteriors recently hired SpotOn SEO to manage its website and Internet marketing needs. "By improving and expanding our website," Langerud said, "we can become a comprehensive exterior remodeling resource for our customers and prospects."
Home and commercial property owners throughout the Houston area have turned to MinTex Exteriors for their exterior renovation needs for over 20 years. MinTex Exteriors provides skilled labor for all types of exterior renovation projects including window replacement, roofing repairs and installations, Hardie siding, and gutters. Free consultations are standard with every inquiry.
MinTex Exteriors is dedicated to delivering quality service at a fair price. The company uses LP SmartSide and James Hardie siding, Owens Corning and Gaf Elk roofing, as well as other top brand products. From consulting and management to contract services, MinTex Exteriors gives its customers the information, products, and services they need to transform their home or commercial property.
Jason Langerud, President of MinTex Exteriors said that the company's focus is on providing every customer with the best possible experience. "All jobs are backed by honesty, integrity, and professionalism from initial consultation to completion. We understand that your home is your biggest investment, and we will complete your project right the first time."
For more information about MinTex Exteriors and to view a photo gallery of past projects, visit MinTexExteriors.com. For more information, call (866) 787-2186.