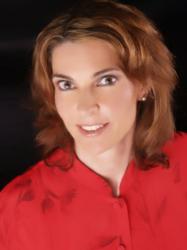 Dallas, TX (PRWEB) April 09, 2013
KeyRelevance, a leading Search Engine Marketing Company based in Dallas, Texas announced that CEO Christine Churchill has been selected to present at Pubcon South, New Orleans, LA. This three day intensive online marketing conference takes place at the New Orleans Convention Center starting on Tuesday, April 23, 2013.
On Day 1, Christine shares her expertise on an Interactive Site Review panel focusing on Pay Per Click (PPC) marketing. Christine will be sharing her extensive PPC experience from over a decade of Paid Search involvement. In the Interactive Site Review Session, volunteers from the audience will offer up their sites for real-time advice from the expert panel that would normally cost considerably in private consultation fees. The panel will provide tips on managing and improving the paid search accounts and improving ROI performance.
In her Day 2 solo presentation, Cool Tools for Search Marketers, Christine will give attendees a list of tools that no online marketer can live without. Christine, an experienced search marketer will share tools from her private toolbox that can make the complex world of online marketing easier and more efficient. Tools that will be discussed include keyword research tools, competitive intelligence tools, paid search tools and link and site analysis tools.
On day 3, Christine will join other expert search marketers in a panel discussion covering Finding and Targeting Keywords. This panel is designed to help attendees discover advanced techniques to targeting terms used by their true demographic. Identifying the keywords that enhance business goals takes skill and knowledge. The panel will lay out the proper process for keyword research and evaluation.
About Pubcon:
Billed as one of the largest and best new media and optimization conferences ever held, Pubcon New Orleans 2013 shares online marketing knowledge during six concurrent sessions spread over three days.
About KeyRelevance:
KeyRelevance is a full service online marketing company based in Dallas, Texas that offers search engine optimization consulting, pay per click (PPC) management, social media marketing, blog optimization, conversion and usability enhancements, analytics, and online public relations. KeyRelevance's highly experienced staff plus proprietary tools and technologies help clients achieve their online marketing goals. The company has been helping clients for over ten years.
For more information about KeyRelevance, visit their web site at http://www.keyrelevance.com or call (972) 429-1222. You can also read the company's blog at http://www.SEMClubhouse.com or follow KeyRelevance on Facebook at https://www.facebook.com/KeyRelevance.Marketing.