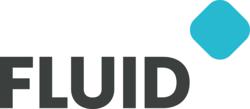 "For six years we've worked with Demandware to deliver digital shopping experiences that unite the power of brands with the possibilities of ecommerce,"
San Francisco, California (PRWEB) April 03, 2013
Fluid, Inc., the digital shopping innovator, is rapidly expanding its Demandware® practice with the completion of more than 20 digital commerce projects on the Demandware platform for brands including Brooks Brothers®, Theory, and one of the top three largest shoe and sportswear brands worldwide. Fluid's most recent Demandware projects tackle an array of challenges for its clients, including designing and building sites for a global consumer base, implementing meaningful personalization perspective, and natively incorporating multiple consumer touchpoints.
"For six years we've worked with Demandware to deliver digital shopping experiences that unite the power of brands with the possibilities of ecommerce," said Isaac Newton, vice president, agency sales, at Fluid. "To keep up with strong interest in our Demandware products and services we've aggressively expanded our Demandware-trained resources. The results have been successful implementations and a strengthening of our long-term relationship with Demandware."
As a Demandware LINK technology and implementation partner, Fluid helps clients achieve great results through a comprehensive offering that includes:

Analysis, strategy and planning
Omni-channel strategy consulting
User experience design –SiteGenesis and custom
Creative
Content Development
Implementation – front end and systems integration
Solution support
Analytics and optimization
Fluid and Demandware have teamed with a growing list of world-class brands and retailers, including: Brooks Brothers, Bare Escentuals, Timberland Boots UK, Solstice Sunglasses, Lucky Brand Jeans, Rachel Roy, Nine West, Roots Canada, Theory, Elie Tahari, and Lucy, among others.
Don't miss Fluid at the Demandware XChange Conference, April 4 – 5, at the Cosmopolitan of Las Vegas. Fluid will be featured in the LINK Partner Showcase demonstrating ecommerce projects completed with Demandware. The Demandware XChange Conference is an invitation-only event for the extended Demandware community of clients, partners and employees. To review the complete Demandware XChange Conference agenda, go to http://www.demandwarexchangeconference.com
Fluid is focused on shopping in today's digital world. We bring together both agency services and on-demand software products to deliver solutions to our clients that drive sales and brand results. Our work for world-class retailers brings their brands to life, making the digital shopping experience fun, vivid, intuitive and social. Brands and retailers tap our combination of strategic consulting, custom design and development services, and our visual merchandising suite to engage, convert and retain consumers with unique digital experiences.
Fluid is headquartered in San Francisco, with offices in New York and Chicago. For more information, visit http://www.fluid.com (agency services) or http://www.fluidretail.com (on-demand visual merchandising suite) and follow us on Twitter @Fluid or Facebook/FluidInc.