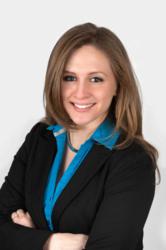 Brivo will be moving its headquarters to a new, expanded office location in Bethesda this summer to accommodate the company's growing team.
Bethesda, Maryland (PRWEB) April 03, 2013
Bethesda, MD, April 03, 2013 – Brivo Systems LLC, leader in cloud applications for security management, today announced the newest addition to the Brivo sales team, Nicole Beauchamp. Nicole will provide expert support to the Northeast region—ME, VT, NH, MA, RI, CT, NY and NJ. She brings over 11 years of impressive business management and sales experience and offers expertise in a variety of areas, including custom system engineering design, technical training and support, strategic planning, business development, and much more. She has held previous sales, business development, and account management positions in the security and technology industries, including a Commercial Sales position with ADT. Most recently, Nicole served as VP Sales and Marketing at Black Lab Inc. She is located in Woburn, Massachusetts. Other additions to the fast-growing Brivo team include:
As Brivo's new Program Manager—Government, Todd Harrington will promote, support and manage end user-facilitated Brivo system deployments with special emphasis on Federal Government projects, including the General Service Administration's national Physical Access Control System (PACS) roll-out. Todd brings over 30 years of engineering and project management, technical sales and marketing experience, including 10+ years working in the implementation of high-end PACS, intrusion detection, closed circuit television, and wired/wireless intercommunications systems in the Federal Government arena. During Todd's career, he has worked with and for multiple federal government agencies. Todd is located at Brivo headquarters in Bethesda.
The company has added a second Field Sales Specialist, Jeff Munson. Jeff will be responsible for pre-sales design, technical training, application and integration paths, identifying vertical markets, and aligning the company's product roadmap. He will support the Midwest and South-central regions. Jeff has 18 years of experience, including positions at Honeywell and Tyco, providing PACS and CCTV solutions to the Petrochemical, Education, Gaming, Manufacturing, and Retail vertical markets. Jeff is located in Royse City, Texas.
As the new Professional Services Engineer, Alfred Gallegos joins Brivo's Technical Support Department. He has more than19 years of experience in the security industry, working six years at Hirsch Electronics and 13 years at AMAG Technology. His experience includes component level repair, technical support, training, and sales demos. His background knowledge and previous experience will help him provide support to Brivo's customers immediately. Alfred is located in Ontario, California.
Brittany Murphy joins Alfred as one of the company's newest additions to the Technical Support Department. As a Technical Support Representative, Brittany will provide support to Brivo customers, including pre-sales, troubleshooting, installation, maintenance and account management. After gaining her degree in Information Technology, Brittany worked in the telecommunications field for five years. Brittany is located at Brivo headquarters in Bethesda.
As the new Marketing Coordinator, Hilary Pogarch will support and execute direct marketing, lead generation, branding, and other communication campaign tactics such as email, web, advertising, social media, tradeshow, digital asset libraries, and more. Hilary's most recent position was with United Solar, where she excelled in event planning, vendor relationship management, social media and website management, editing and writing support, and collateral development. Hilary is located at Brivo headquarters in Bethesda.
Matthew Kostinas joins the company's Sales Services team as a Sales Services Representative. Matthew will focus on delivering high levels of customer service to Brivo dealers, end users, and sales management in pre-sales functions such as leads to opportunities, online demonstrations, and call out campaigns. At his previous position at, TransPerfect Translations, Matthew managed accounts and generated new accounts by providing language solutions for international conferences and events. He is located at Brivo headquarters in Bethesda.
Heather Dibben joins Matthew as one of Brivo's newest Sales Services Representatives. Heather will provide customer service to Brivo dealers, end users, and sales management. In her most recent position as a Staff Appraiser, Heather conducted sales research, performed real estate property analysis and valuation, and deepened her firm's relationships with key clients. Heather is located at Brivo headquarters in Bethesda.
Brivo will be moving its headquarters to a new, expanded office location in Bethesda this summer to accommodate the company's growing team.
For more information on Brivo Systems, contact Brivo toll–free at 1-866-692-7486, option 1 or email sales(at)brivo(dot)com.
About Brivo Systems
Brivo Systems LLC is a SaaS-based security management systems provider for organizations that need to protect and remotely monitor buildings and perimeter entry points. When introduced in 2001, Brivo's Web-hosted physical access control system was a unique solution—after a decade of evolution and innovation, it still is. Brivo's groundbreaking physical access control and video solutions empower organizations by giving administrators real-time device control, including immediate visibility of security events and video in local or remote facilities—anytime, anywhere.
The company's innovative, secure, and open architecture-based products and services enable businesses to protect people and assets, comply with regulations, and improve business operational efficiency. These scalable systems—whether standalone or appliance-based or cloud-based—offer a solution for every type of business. Brivo's security management products are a market-proven fit for commercial office buildings, warehouses, retail stores, manufacturing plants, and sensitive areas, such as server rooms or R&D labs, where real-time control and accountability of entry are important.
With headquarters in Bethesda, MD, Brivo is a wholly-owned subsidiary of The Duchossois Group, a privately held holding company headquartered in Elmhurst, Illinois, which also owns other industry leaders such as AMX, The Chamberlain Group, and Milestone AV Technologies. Duchossois also holds strategic interests in Churchill Downs, Inc., and a number of other diversified businesses.
For Media queries:
Bruce J. Doneff
Public Relations
(843) 476.3022
bruce.doneff(at)brivo(dot)com
For Brivo Systems, please contact:
Rajeev Dubey
Senior Director, Marketing
301.664.5251
rajeev.dubey(at)brivo(dot)com
###