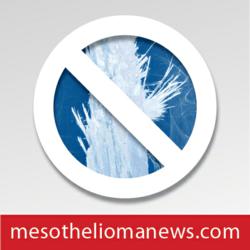 Dallas, TX (PRWEB) April 05, 2013
Dr. Richard Lemen, former Assistant Surgeon General and ADAO Science Advisory Board Co-Chair, contributed to ADAO's activities in honor of Global Asbestos Awareness Week (GAAW) on Tuesday, April 2. He discussed where asbestos is found and who is at risk of exposure as part of the weeklong ADAO campaign "7 Facts for 7 Days" to raise public awareness about the health risks of asbestos. Each message this week will be impacted by Monday's stunning announcement from Surgeon General Regina Benjamin, who at last issued a statement calling all forms of asbestos equally dangerous and hazardous to human health. (http://www.surgeongeneral.gov/news/2013/04/pr20130401.html)
According to Lemen [abbreviated remarks from article], "Asbestos has remarkable durability and resistance to heat, properties conferring value in a wide range of products… Unfortunately, asbestos fibers are also inhalable, and once inhaled, cause grave health risk, apparently because of their physical characteristics and bio-persistence in the body. Asbestos exposure causes a wide range of serious and fatal health conditions… All asbestos fiber types have been found to cause all major types of asbestos-related disease, including the most commonly used form, chrysotile, accounting for over 95% in the past and 100% in today's market."
To that end, the ADAO's overarching mission is to achieve a worldwide ban on asbestos by every country on the planet— including with the United States. The GAAW fact for April 2 mentions that the US imported over 1,000 tons of asbestos in 2012 alone. (minerals.usgs.gov/minerals/pubs/commodity/asbestos/mcs-2013-asbes.pdf)
National mesothelioma law firm Baron and Budd is a platinum-level sponsor of ADAO and aligns with the powerful advocacy group in calling for urgent medical breakthroughs, as well as a global ban passed by every country on the planet. President and managing shareholder Russell Budd, says, "It's impossible to believe that, even today, the U.S. continues to import and use asbestos. People are still being exposed today, though most Americans are convinced that it's a thing of the past."
7 FACTS FOR 7 DAYS: FACT TO SHARE TODAY: 55 countries have banned asbestos, but the U.S. and Canada have not. In 2012 alone, the U.S. imported over 1,000 tons of asbestos.
Click here to read about ADAO's "7 Facts for 7 Days" in observance of GAAW: http://www.asbestosdiseaseawareness.org. To view all 7 days of Global Asbestos Awareness Week (GAAW) click http://www.asbestosdiseaseawareness.org/archives/19322.
To learn more about how the mesothelioma lawyers at Baron and Budd, visit the firm's website http://baronandbudd.com/areas-of-practice/mesothelioma-attorney/
About Baron & Budd
The national mesothelioma law firm of Baron & Budd, P.C. has a more than 30-year history of "Protecting What's Right" for asbestos sufferers and their families. As one of the first law firms to successfully litigate an asbestos lawsuit, Baron & Budd continues to actively represent veterans, industry workers and others who are suffering as a result of exposure to asbestos. Baron & Budd achieved the largest mesothelioma verdict ever in the state of Texas, a $55 million verdict for an asbestos sufferer and his family in El Paso, Texas. Contact Baron and Budd at 1.866.855.1229 for additional information on mesothelioma treatments, mesothelioma cancer doctors and treatment centers and mesothelioma attorneys.