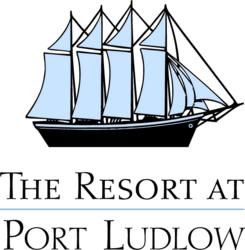 The Resort at Port Ludlow is proud to support our military and would like to thank them for their service. The Resort is also proud to employ many veterans as well as many spouses and children of service men and women.
Port Ludlow, WA (PRWEB) April 16, 2013
On Saturday, April 20th from 11 a.m. - 4 p.m. the Resort at Port Ludlow will be manning a booth at the annual Military Appreciation Day at the Kitsap Pavilion.
This event, sponsored by the Silverdale Chamber of Commerce, demonstrates appreciation to the men and women of our military, including: Active Duty, National Guard, Reservists, retirees, and their families.
Attendees of the event will see military displays and information on the duties performed by area service members. The Appreciation Day also provides information for service members new to the community.
The Resort's booth will have general resort information as well as information on the many military discounts and specials available at the Resort along with prizes. The Resort at Port Ludlow's appreciation to our military doesn't end when the day is over; the following discounts and benefits are extended year-round.
On the golf course- there is no initiation fee, no dues on memberships while deployed, 10% off rounds of golf all of the time, and on annual military appreciation day free golf for all with a military ID.
Marina-service members receive 10% off moorage and kayak rentals with military ID.
The Inn at Port Ludlow - 20% off room rates, will honor per diem amounts if less than current lowest rate available while on TDY orders.
Dining- 10% at The Fireside and Niblicks (not valid on special events)
For more information contact:
Stacey Scalf
Scalf(at)portludlowassociates(dot)com
For additional information and media inquires please contact:
The RockFish Group
Kelle Kitchel-Cooper, Director of Development
Phone: 360-774-0431 | Kelle(at)RockFishGroup(dot)com