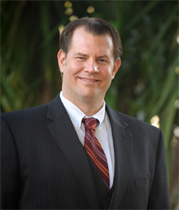 Palm Beach County, FL (PRWEB) April 04, 2013
An exclusive invitation-only group, the Haute MD members represent the best doctors and plastic surgeons in their respective specialty areas and markets. Dr. Durkin, a board certified and world-renowned plastic surgeon, was handpicked for his exceptional talents in facial aesthetics and facial rejuvenation. He will be featured as an exclusive expert for facial plastic surgery in Palm Beach County, FL.
About Haute MD Network
The Haute MD Network is comprised of the most prestigious doctors in various specialties across the US. Members are revered for their skill in one of nine specialties: Breast, Face, Smile, Nose, Skin, Body, Orthopedic, Hair Restoration and Vision/Lasik. The Haute MD blog is a one-stop source for groundbreaking news, trends and events in the industry. Find the best doctors in your area by visiting our website: http://www.hautemd.com.
About Dr. Alan Durkin
Dr. Alan Durkin is a nationally recognized expert for facial aesthetics, facial rejuvenation, and natural-looking outcomes, and he believes in restoring a person's inherent strengths and natural beauty with a combination of surgical and non-surgical treatments. His private cosmetic surgery center and beachfront location is a secret vacation destination for patients wanting to get that "relaxed, just-had-a-Florida-vacation-look." As owner and Medical Director of Ocean Drive Plastic Surgery, Dr. Durkin ensures patients receive the best possible outcome with the safest possible procedure.
Dr. Durkin is a diplomat of the American Board of Plastic Surgery and American Board of Surgery, and he is the recipient of numerous awards and accolades in medicine including the Arnold P Gold Award for Humanism in Medicine, Outstanding Resident Surgical Educator for 4 consecutive years, the John E. Turlich Award for Resident Teaching Excellence, and the Patient's Choice Award for four consecutive years. Dr. Durkin is an active member of the American Society of Plastic Surgeons and sits on the committee for Emerging Trends and New Technologies as well as the Clinical Trials Network.
To Learn More: Visit Dr. Alan Durkin's Haute MD Profile