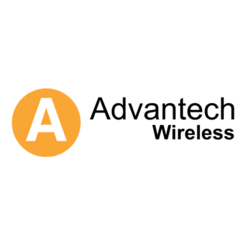 Montreal, QC (PRWEB) April 03, 2013
Advantech Wireless Inc., a privately-held Canadian corporation and manufacturer of Satellite, RF Equipment and Microwave Systems, today announced the release of its most powerful Next Generation Satellite Communications product, the New Millennium Series VSAT Hub for HTS.
Building upon Advantech Wireless' industry-leading Discovery Series of DVB-RCS Hubs, the Millennium extends the capacity, capability and efficiency to new levels of performance. A single rack can be configured to support upwards of 20,000 remote terminals and can support 775 Mbps of traffic to the remotes, spread across up to 5 different transponder/satellites and 480 TDMA carriers. This single rack can also receive up to 240 Mbps of IP traffic generated by the remote terminal population.
"As in all Advantech Wireless Hub designs, scalability and flexibility allow for expansion beyond these metrics, if and when the needs arise. A powerful feature of the Millennium Hub is its redundancy capability. On the Forward Link, the standard design incorporates a 1:5 scheme, whereby one Forward Link chain operates in a Hot Standby mode, ready to automatically takeover in the event of a malfunction of any of the 5 active Forward Link systems", stated John Landovskis, PLM Director at Advantech Wireless. "Similarly, for the Return Link, the standard design provides for a 1:n redundancy scheme".
The New Millennium Hub is designed to operate with all fixed satellite frequency bands (C, X, Ku, Ka-Band) and will support all of Advantech Wireless family of Remote terminals, known as SITs (Satellite Interactive Terminals). Star, star/mesh hybrid and high-capacity SCPC are all supported in the Millennium Hubs.
The New VSAT Hub is ideally suited for Network Operators and Service Providers. Scalability allows CAPEX expenditures to match network growth. VNO capability allows support of numerous virtual operators. VPN capability provides secure communications for sensitive information transfers.
Advantech Wireless' complete line of DVB-RCS Hubs range from the Entry Level Discovery 100, through the Discovery 200 and Discovery 300, to the new Millennium Series VSAT Hub for HTS. This powerful suite of products provides a solution well matched to a broad range of user applications and requirements.
About Advantech Wireless
Advantech Wireless, an ISO 9001: 2008 certified corporation, is shaping the world with leading-edge wireless broadband communications. Since 1988, Advantech Wireless is a solutions provider, manufacturing and deploying networking for broadband connectivity, broadcast solutions and backhaul requirements using satellite and terrestrial wireless communications. Products include: Terrestrial Microwave Radios, Antenna Controllers, Fixed and Deployable Antennas, SSPAs, Block-Up Converters, Frequency Converters, Satellite SCPC Modems, VSAT Hubs & Terminals. For further information please visit the company's web site at: http://www.advantechwireless.com/news/.