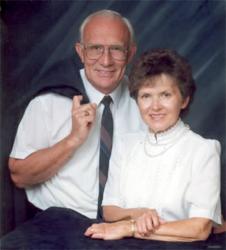 (PRWEB) April 05, 2013
(Mesa, AZ, March 27, 2013). In clinical application, Microdose Therapy has been averaging 75% symptom relief, in addition to that provided by traditional methods in the control and treatment of chronic obstructive pulmonary disease (COPD).
Emphysema and chronic bronchitis are the two most common conditions that make up COPD. Chronic bronchitis is an inflammation of the lining of the bronchial tubes. Emphysema occurs when the air sacs at the end of the smallest air passages in the lungs are destroyed over time. After noting that COPD attacks nearby tissue, Dr. Virgil Stenberg, Research Developer At The Helen Foundation, concentrated on arresting inflammation and stopping tissue damage in patients suffering from COPD
Stenberg noted that the use of inhalers is important for treatment, but that there needed to be an improvement to the existing glucocorticoid (corticosteroid) delivery system, so that all the glucocorticoid was distributed to the needed tissues. He successfully accomplished this by augmenting the traditional glucocorticoid inhaler used in the treatment of COPD, with Microdose Therapy. Patients at The Helen Foundation self-administer glucocorticoid tablets orally, on an as-needed basis.
After ingestion, the glucocorticoid tablets dissolve quickly and pass from the stomach into the blood. The blood circulates the glucocorticoid throughout the body including the bronchial tubes. Stenberg says: "Glucocorticoids in the blood penetrate the broncial tube flesh better and provide effective distribution. The result is superior inflammation control." Patients are trained to use glucoocorticoid tablets on the bad days only. Stenberg likens this to a diabetic using insulin as-needed. Microdose Therapy is physician supervised. The results are satisfied patients who can breath better, have more energy, and exert some control over their treatments.
Dr. Stenberg is devoted to the mission of The Helen Foundation because he cares about people who are suffering. He has a solution that can relieve the suffering of millions. That is why he founded The Helen Foundation. Dr. Stenbergi s the author of "Arthritis: The Simple Solution" and "Fibromyalgia Solved." He was Editor of Proceedings of the North Dakota Academy of Sciences;President, North Dakota Academy of Sciences; President, Red River Valley Chapter, American Chemical Society; President of the Board, Listen and Drop In Center, for the mentally challenged; Member, International Advisory Board, Interscience World Conference on Inflammation, Geneva. Invited lectures: Australia, Canada, France, India, Japan, Mexico, and Switzerland.