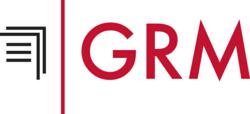 "We feel quite good about our efforts to expand the document storage business," said Dan O'Reilly, GRM Chicago's General Manager.
Chicago, IL (PRWEB) April 09, 2013
With two large, highly secure Windy City locations, one in downtown and the other in Bedford Park, GRM Chicago continues to focus on new business development in the area of offsite document management.
"Our sheer volume of physical storage," explained Chicago, GRM General Manager, Dan O'Reilly, "gives us a distinct advantage in capacity and pricing. Combined, our two facilities provide nearly 800,000 square feet of space, enough to accommodate up to four and a half million cartons."
Although, GRM is known for its Blended Solution of fully integrated information lifecycle services, the Chicago team's leveraging of its paper storage capabilities shows promising signs of success. Recent closed deals include the receiving of 17,000 boxes from a well known, local moving company and an agreement to provide retention and certified destruction services for another firm.
Additionally, GRM Chicago has responded to several State and local government agency RFPs and is in the process of conducting facility tours for a number of potential new customers.
"We feel quite good about our efforts to expand the document storage business," added Mr. O'Reilly. "With the government proposals, we're offering unbeatable value. And we're getting very positive feedback on the tours, which allow new clients to see, firsthand, the resources we bring and the measures we take to ensure the safety and accessibility of vital records."
Offsite storage is also an effective way to begin transitioning paper documents to the time and cost savings of an electronic environment. GRM services such as Scan-On-Request facilitate this migration by quickly and cost-effectively scanning, indexing and uploading select physical records to digital systems, as needed.
GRM is conveniently located in Chicago's downtown Pilsen neighborhood as well as the suburban marketplace, just minutes outside the city and close to the expressway. To contact GRM Chicago directly, call 312.226.8100.
More About GRM
GRM Document Management is a leading provider of lifecycle records and information management solutions. The company continues to demonstrate technological leadership by bringing proprietary innovation and new levels of cost efficiency to document storage, data protection, digital/electronic document management and certified destruction. Fully integrated products and services include: eAccess remote inventory control, the Cloud-based Online Record Center, business process workflow automation, a blended paper to digital solution, medical Release of Information, GRMpedia, a retention regulatory research tool and the Solutions Group, which provides customized, enterprise-wide Retention, Compliance and Governance expertise. In addition to Chicago, GRM's full service capabilities are available in other major markets throughout the U.S., including Atlanta, Baltimore, Boston, Houston, Indianapolis, Los Angeles, Miami, New York/New Jersey, Philadelphia, San Francisco, and Washington, D.C. GRM is also currently the largest document storage/records management company in China with a presence in 6 cities. For more information, visit the GRM web site at http://www.grmdocumentmanagement.com