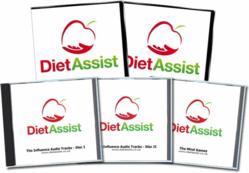 People tend to blame the diet for them not losing weight, whereas in fact the diets generally work when they stuck to
(PRWEB UK) 3 April 2013
The data has been released by the NHS Information Centre in their report of Statistics on Obesity, Physical Activity and Diet. It reveals the number of people admitted to hospital with a 'primary or secondary diagnosis' of obesity.
Of those people 1,536 were men, whilst 3,260 were women.
The overall adult BMI trend in England shows the proportion of adults with a normal BMI decreased between 1993 and 2010, from 41.0% to 30.9% among men and from 49.5% to 40.4% among women.
For both men and women, the proportions that were overweight were stable over the same period (approximately 40% for men and 30% for women). There was, however, a marked increase in the proportion that were obese; a proportion that has gradually increased over the period from 13.2% in 1993 to 26.2% in 2010 for men, and from 16.4% to 26.1% for women.
This is just another sign of the growing trend of obesity in the UK. The problem is, how can the NHS hope to survive under the weight of the growing obesity? As the population grows, so does the cost to the National Health Service and ultimately the UK tax payer.
DietAssist believes that programmes like theirs holds the key to reducing the obesity in the UK and indeed the world.
Paul Howard, from DietAssist, said "The people tend to blame the diet for them not losing weight, whereas in fact the diets generally work when they stuck to. The problem is either they are not motivated to stick to the diet in the first place or they lose motivation before they reach their goal."
"Of course, those that do reach their goal have then to maintain a sensible eating regime. It's all very well knowing how to lose weight, but the real key is keeping the weight off."
The DietAssist programme gives dieters a deep understanding about how their mind works, and how to use it to their advantage – whatever diet or sensible eating plan they are using. It aims to help them to take back control over their eating behaviours and teaches them to act more appropriately in relation to food and eating in the future.
The DietAssist programme is the result of over 20 years experience of helping people to lose weight effectively, and uses the latest psychological techniques to avoid the self sabotage and demotivation that dieters commonly experience.
The DietAssist programme helps dieters strengthen their motivation and resolve, and creates the optimum psychological state for success.