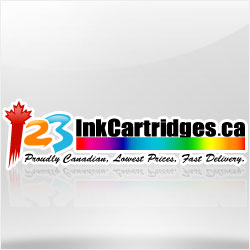 Lachine, QC (PRWEB) April 05, 2013
Online store, 123inkcartridges.ca just announced that they have added a full line of Lego products to their expanding inventory of products. Included in the line of products are Lego Lunch Boxes, Lego thermoses, and Lego storage boxes. Each of the items which are joining the store's inventory is shaped like popular Lego products. Lunchboxes come in a wide variety of colors and are similar to regular Lego pieces but designed to hold a sizeable lunch with several items. Smaller "Lego" boxes contain smaller food items and all fit nicely into the Lego Lunch Box. There are also Lego drinking bottle to carry liquids along for lunch. Lego storage boxes are shaped like the popular toys and are of varying sizes to accommodate the storage of different size objects.
Canadian-based online store and distributor, 123inkcartridges.ca, added the Lego storage line because of their uniqueness and high functionality. These interesting boxes shaped like Lego pieces are a very practical solution to a common storage problem. The Lego storage boxes are brightly colored in order to be useable in any kind of décor and they are being offered to consumers as a practical and functional way to organize children's items.
The Lego storage boxes can be viewed online at: http://www.123inkcartridges.ca/catalog/search.html?locale=en&page=1&q=lego. This and the other wide variety of products included in the online store's inventory can be seen on the official site. Customer service personnel are online 24/7 and available to help customers who may need assistance or have a question about a product.
About 123inkcartridges.ca
The online retailer, 123inkcartridges.ca began over a decade ago as an online distributer of printer related products such as ink and toner cartridges. The company offered high quality products to consumers at affordable prices. As the online company began to grow, they added full lines of computer related products and accessories. More recently the Canadian based company began adding a wide variety of useful products and making them available to their broad customer base across North America. They now offer over 10000 products to consumers. Their full inventory can be viewed online at http://www.123inkcartridges.ca.