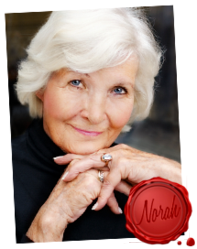 Phoenix, Arizona (PRWEB) April 05, 2013
Astro-Clairvoyant Norah Guide with Premium Astrology provides transit period guides, astrological reports, daily forecasts, and a wide variety of other sources of information and services to clients seeking information and enlightenment in their lives through the field of astrology. Norah Guide's experience in the field of predicting and forecasting using astrological events has been proven reliable time and time again. Norah Guide applies the art of astrology that has been used for centuries with her own wisdom and experience in the field to support the needs of her clients, readers, and friends seeking enlightenment in their lives. One of the services provided by Premium Astrology and Norah Guide is the service of a free daily tarot reading through her social media platform Google+. Now, Norah Guide will continue providing this service, but will take this journey of the tarot to an all new level by providing an entire blog series that will cover all of the cards of the Tarot deck!
All of the Tarot cards can offer a significance to individuals seeking clarity and direction in their lives. For those that need a simple question answered, or a not so simple question answered, the Tarot provides those solutions in clear and concise way. Norah has been using the Tarot for divination, entertainment, and to help people make decisions in their lives. She also has been using them to provide daily tarot readings over at Google+.
Now, Norah will be taking those readings to an even more in depth level by launching an all new blog discussion series on each of the cards in the Tarot deck. This will expand her reader's current knowledge of the Tarot, so that they can make more sense of their own Tarot readings. This blog series will function very much like a full course in the Tarot, and would be of considerable cost if produced and provided by any other astrological service. Norah and Premium Astrology are offering this series to all of their readers and followers at no extra cost to them to ensure they are assisted in every way possible on their path of enlightenment.
Topics her readers can expect to see in this series will include an indepth look at each of the Tarot cards from the Major Arcana to each of the suits and court cards. Norah will give the meaning to each of these cards but take this journey with her readers even further than that. Norah will explain what each of these cards will mean in the past, present, and future positions in a tarot reading. With 72 cards in the Tarot deck to explore, Norah has not yet put a timeline on this series because she does not want to limit her readers journey of enlightenment. Readers, friends, and followers of Norah Guide should stay tuned to the Norah Guide Social Media Platform where each of the blog discussion features will be published weekly on Pinterest and through the feeds on Norah's About Me page.
Norah Guide and Premium Astrology offer an abundance of sources of information and services to clients requesting more information on their own lives. From detailed transit period guides and astrological reports to general information about what is happening in their life, Norah Guide and Premium Astrology offer a level of commitment and support to each of their clients seeking this information that surpasses the level of many organizations providing similar services. Clients and friends seeking more information on the Tarot can follow Norah Guide on any of her blogs and through Norah Guide's social media platform for general information. In addition to these services, Premium Astrology offers 24/7 live customer support through their Client Care Specialists team in their efforts to support each of their customers and readers on their path to success and enlightenment.
###
Premium Astrology is proud to have had the privilege of helping men and women all over the world enhance the quality of their lives through services of spiritual enlightenment. Premium Astrology provides fast and reliable astrological reports and a wide variety of other services through the experience of Astro-Clairvoyant Norah Guide. The individual success of each of their clients is their highest priority, and Premium Astrology is available to provide live support twenty-four hours a day seven days a week.