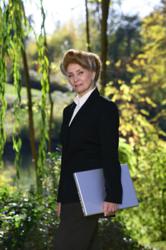 Grants Pass, OR (PRWEB) April 04, 2013
Urban Aquaponic Farms, also called Vertical Farms, are a rapidly growing movement that benefits inner cities in many ways, including improved nutrition. According to radio talk show host and fresh water advocate Sharon Kleyne, the opening in Chicago of "Farmed Here," the nation's largest urban vertical farm, on April 2, 2013, underscores the exciting potential of this rapidly expanding technology.
Aquaponic farms, says Kleyne, require one-tenth the fresh water of a conventional farm, produce several crops a year, require very little space and provide badly needed jobs. In many large cities, Kleyne notes, major supermarket chains operate only in the suburbs, making fresh and nutritious foods difficult to obtain for inner city residents. Urban aquaponic farming brings fresh, locally grown, organic produce back to the inner cities.
In addition to Chicago's 90,000-square-foot Farmed Here facility, inner city vertical farms are operating in Milwaukee, New York City and elsewhere.
Sharon Kleyne Hour Power of Water listeners were first introduced to aquaponics during an interview with Mark Hasey (February 27, 2012). Hasey is owner of The Farming Fish, an aquaponic vegetable and fish production operation in Rogue River, Oregon.
A form of aquaponics, according to Hasey, was practiced by the ancient Azrtecs. Also, Chinese rice farmers have occasionally introduced carp into their rice paddies to both raise fish and to provide extra nutrition to the rice. In the United States, aquaponic farming was pioneered in the late 1960's by The Alchemy Institute, an organic farm in Massachusetts, and by Dr. Mark McMurtry at North Carolina State University and Dr. James Rakocy at the University of the Virgin Islands.
According to Hasey, in a typical aquaponic system, fish are raised in rearing tanks, whose fresh water will eventually become toxic to the fish due to the accumulation of excrement and food waste ("effluent'). To filter and recycle the effluent filled water, it is pumped from the fish tanks to the hydroponic beds where plant roots extract the effluent as nutrition. The newly purified fresh water is then returned to the fish tanks.
The Farming Fish operation in Rogue River, Oregon, according to Hasey, is one of the few aquaponic systems designed to operate on a commercial, for-profit scale. The greenhouse is 30 feet wide and 265 feet long and grows organic lettuce and tilapia fish, with a lettuce crop harvested every six weeks. Tilapia is increasingly popular in the United States and 90% of the tilapia in supermarkets is currently imported from China.
The Sharon Kleyne Hour Power of Water is broadcast live Mondays, 10 a.m., PST/PDT. The syndicated talk show is heard on Voice America/World Talk Radio, Green Talk Network and Apple iTunes. Go to http://www.SharonKleyneHour.com for a downloadable summary or podcast of the February 27, 2012 interview with Mark Hasey. .
© 2013 Bio-Logic Aqua Research. All rights reserved.