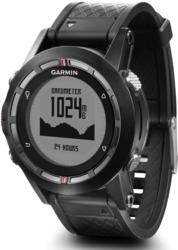 Our chief tester John Yarington just spent a week in the back country of Kyrgyzstan and used his Garmin fenix everyday thanks to the Goal Zero Guide 10 Plus Mobile Kit
Bozeman, MT (PRWEB) April 04, 2013
A Garmin fenix, or Suunto Ambit, GPS watch will last about 16 hours when set on one second recording intervals and these limitations have been problematic for those planning multi-day trips, until now, according to the Heart Rate Watch Company.
"The solution is the or the Goal Zero Guide 10 Plus Mobile Kit with solar panel and battery pack", says Rusty Squire, president of the Heart Rate Watch Company. He adds, "Our chief tester John Yarington just spent a week in the back country of Kyrgyzstan and used his Garmin fenix everyday thanks to the Goal Zero Guide 10 Plus Mobile Kit".
Once charged the battery would completely recharge the Garmin fenix three times and could be used to charge other devices like iPhone or even run lights for reading. "The bottom line is that John said the Goal Zero Guide 10 Plus Mobile Kit was indispensable and a great tool to have that worked exactly as it was billed", says Squire. He adds, "That's good to hear from John because he doesn't sugar coat anything, stuff either works or it doesn't".
FROM THE URBAN JUNGLE TO THE HIMALAYAS
"We discovered the Goal Zero company and their off-grid charging solutions about a year ago and we were impressed by the fact that they had remote charging equipment that only added about one pound to your pack", said Squire. He adds, "Plus, you can hang the solar panel from the pack so the battery pack is charging while you hike".
Urban dwellers use the pack to give electronics a quick boost while major adventurers use these kits to make sure they can stay in touch with the outside world, the weather and other important details. "These Goal Zero Switch 8 Solar Recharging Kit packs really are the perfect compliment for the Garmin fenix and anything else you may want to take off the beaten path", says Squire.
"Goal Zero even makes some individual charge sticks which are super handy for urban dwellers, just carry them in a purse or pocket to revive portable electronics on the fly", says Squire. He adds, "We plan on adding the new charge sticks to our website at Heart Rate Watch Company very soon".