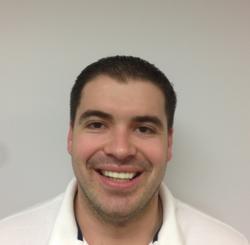 "As a resident of New Hampshire I realize we have a loyal consumer base that appreciates their community, I look forward to offering electricity savings to my fellow residents."
Manchester, NH (PRWEB) April 04, 2013
Resident Power, the only New Hampshire based residential aggregator in the electricity market, is pleased to announce the addition of Petro Pellumbi to their customer service and sales staff. Petro joins Resident Power after 9 years of dedicated service at the Space Center in Hooksett, NH. Spending 5 of those years in a management role we are excited to add his years of high level service experience to the Resident Power team. Petro was born in Albania and moved to New Hampshire at the age of 12 with his parents and younger brother in order to pursue the American dream.
This is an important time in the evolution of the residential electricity markets in New Hampshire where some of the marketing messages and offerings can be confusing to the consumer. Recognizing the strengths and values of the aggregator model, Resident Power found it crucial to add Petro's dedication to customer service to their team. This addition will allow Resident Power to continue to provide the high level of service that New Hampshire residents have come to expect from their aggregation platform.
In the few days that Petro has been with Resident Power he has been able to quickly pick up the important aspects of the residential electricity market, and almost instantaneously impact the New Hampshire community through offering electricity savings. A combination of training and Petro's motivation leaves him ready to inform and guide the New Hampshire Consumer as they make decisions about where to purchase electricity.
Resident Power is the only New Hampshire based residential electricity provider. Resident Power was the first such provider to open the New Hampshire market to deregulated choice for residential consumers and today New Hampshire boasts over 50,000 customers purchasing their electricity from sources other than PSNH. Resident Power is a registered electricity aggregator with the New Hampshire Public Utilities Commission ("PUC"), serving all utility areas including PSNH. Resident Power is also registered with the Maine PUC