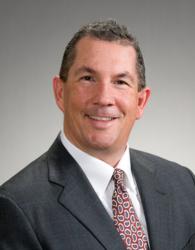 (PRWEB) April 04, 2013
Holland & Hart intellectual property attorney Michael Drapkin has been awarded a Distinguished Service Medal by the Honorable Richard Linn of the U.S. Court of Appeals for the Federal Circuit for his work forming the Colorado Intellectual Property (IP) American Inn of Court and his efforts in bringing a satellite branch of the United States Patent Office to Colorado. The medal was awarded in a ceremony in New York on March 22.
The Colorado IP American Inn of Court, which Drapkin started in partnership with U.S. District Judge Brimmer, U.S. Magistrate Judge Mix, and John Posthumus, among others, is part of the Linn Inn Alliance, an organization of Inns focused on intellectual property law and spearheaded by Judge Richard Linn. It has grown to be the largest IP Inn in the country.
The objectives of the Colorado American IP Inn of Court are to promote the guiding principles of the American Inns of Court, the nation's oldest, largest and fastest growing legal mentoring organizations, to focus on mentoring younger lawyers in intellectual property law, and to promote diversity within the intellectual property community in Colorado.
As a patent attorney, Drapkin's national practice focuses on strategic patent counseling. Much of his work is concentrated in the electronics and computer fields, with an emphasis on complex communications systems and components. His clients range from emerging technology companies to Fortune 500 corporations.
Drapkin was named one of the world's top patent practitioners in the inaugural 2012 IAM Patent 1000 – The World's Leading Patent Practitioners, and was the exclusive winner of the Lexology Client Choice Award for Intellectual Property – Patents in Colorado in 2013.
About Holland & Hart
Holland & Hart LLP delivers integrated legal solutions to regional, national and international clients of all sizes.
Since its inception in 1947, Holland & Hart's more than 450 lawyers have consistently been recognized by leading national and international peer and industry review organizations for innovation and dedication to the practice of law.
For more information, visit http://www.hollandhart.com.