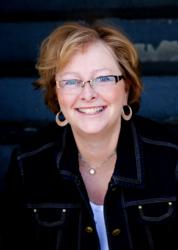 St Paul, MN (PRWEB) April 04, 2013
Onstage Success is a Live Music Production Company out of Nashville, TN. They teach musicians how to entertain a live audience. School of Rock sponsored the Onstage Success Workshop held in the Twin Cities on March 10, 2013. The workshop was open to all musicians, professional and amateur, over the age of 13.
The founder of Onstage Success, Tom Jackson said, "If an artist thinks playing tight, singing correctly, moving a lot or being cool is what moves a crowd, they've lost an opportunity to connect with their audience," states Jackson, "The goal is to capture, connect and emotionally move everyone in the building!"
The all day workshop covered how to connect with your audience, how to create a powerful set list, how to direct the audience to the right band member at the right time, how to get financial tour support and more.
With professional musicians in the crowd, Live Music Producer and Workshop Leader, Amy Wolter of Onstage Success, called several School of Rock students on stage and transformed how they perform two songs – right in front of the audience.
"As digital music has grown and the public is exposed to more artists, the live show has become more important than ever before. Bill Gates says to be successful we will need both high tech and high touch. The web gives artists 'high tech' opportunities to find an audience and create more places to perform; the live stage is the 'high touch' opportunity that, if done correctly, will feed fan loyalty, career growth and longevity. Buzz happens from live performances," says Jackson.
Onstage Success counts among their clients: Taylor Swift, Jars of Clay, The Band Perry and many other Grammy winning and indie artists.
"Knowing how and when to engage them with what we're doing on stage is a skill. It doesn't just happen. Amy called it 'adding pressure to the audience', and when done right it's really powerful," said Alex Galvan, 16 of Minnetonka, a participant in this year's workshop.
Toivo Hannigan, 16 of St Paul, echoed Galvan's comment. "Knowing how the audience will react based on what you do onstage means you can really influence them and that makes for a better show."
Learning how to arrange a set list provided great insight for the musicians as well.
"Before this workshop, my band just picked songs we liked and played them in the order we felt like playing them. There really wasn't any logic," explained Blake Hueble, 18 of Apple Valley. "Now I understand there's a reason to place songs in a certain order in order to bring the crowd in, get them excited and then say 'goodbye' to them."
"Just like a musician wouldn't get onstage without learning the proper progression of notes in a song, they shouldn't get onstage without learning the proper progression of songs in a set list. Knowing the logic to set list development is powerful knowledge," said School of Rock local owner, Stacey Marmolejo. "So many of our students have their own bands and the knowledge they gained at today's workshop will help them become such better entertainers and performers."
Marmelejo added, "We are going to integrate what we learned into the live rock concerts we perform with all of our students at School of Rock. This will not only take our program to the next level, but will be yet another unique point of differentiation between School of Rock and all other music education programs in the Twin Cities."
School of Rock teaches guitar, bass, drums, keys and vocals and students perform live rock concerts in real rock venues. The private lessons and group rehearsals are only part of the education.
About the Company:
With 15 years of experience and 105 schools throughout the US- including three in the Twin Cities - School of Rock is the leader in performance-based after school music education for ages 7-18. Students learn from professional musicians in an interactive environment combining weekly one-on-one lessons with structured group rehearsals culminating in a live performance in front of real crowds in real rock venues. From guitar lessons to piano lessons, keys, bass and vocals, students become confident in their instruments and with themselves.
Through their performance-based approach to teaching music, our students are more inspired to learn, more motivated to excel and more confident in everything they do. Their series of programs are specifically designed to take each student through their unique musical journey, always giving them something to aspire to. Whether they are a complete novice or a seasoned musician there will always be something new and challenging for them to reach for.
Not only do their students learn to be great musicians but they establish a work ethic, learn teamwork, and gain confidence that they can take with them throughout their lives.