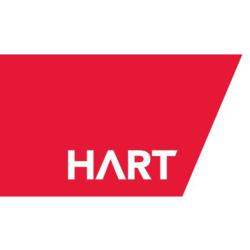 This is a testament to our commitment to walk a mile in the shoes of B2B marketers – truly understanding their business as well as their consumer
Maumee, Ohio (PRWEB) April 03, 2013
Hart has been nationally recognized as one of the top business-to-business advertising agencies by BtoB Magazine for the ninth consecutive year.
The Top Agencies 2013 list recognizes the best small, midsize, large and interactive agencies nationally. Selection criteria include innovative work, expanded service capabilities, revenue growth, new client wins and the percentage of total business that's business-to-business (Hart's was about half last year).
"It is a great honor to have received this award for nearly a decade running," said Mike Hart, president and CEO at Hart. "This is a testament to our commitment to walk a mile in the shoes of B2B marketers – truly understanding their business as well as their consumer. This degree of insight allows us to build strategy closely aligned with businesses' goals and objectives, while crafting communications that connect with and engage their consumers. It's an approach that not only wins awards, but also gets results."
Hart was awarded this distinction based in part on results they were able to achieve on behalf of some key B2B clients in 2012. This included work with a global building products manufacturer to strengthen its dealer network and drive additional sales; a nuclear pharmaceuticals company to communicate its brand and the benefits of its products to hospital systems and healthcare providers; and a global auto parts supplier to redesign its website to more effectively sell parts and systems to major auto manufacturers.
Hart is northwest Ohio's largest integrated marketing communications agency working with clients nationally to build High Stakes Brands™. Hart enables organizations to achieve greater customer relevance, recommendation and business results. For nearly 50 years, Hart has helped clients deliver powerful customer experiences through integrated services that span strategy development, advertising, media planning, public relations, interactive marketing and video production. For more information regarding Hart's services, please visit http://www.hartinc.com.
###