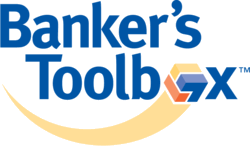 We take great pride in how happy our employees are and we want all of Austin to know that
Austin, TX (PRWEB) April 04, 2013
Banker's Toolbox is hosting a free open house to recruit new talent and celebrate their ranking as one of the Best Companies to Work for in Texas 2013. The event will include free food and drinks, casino games and a raffle with prizes like a 50" Samsung TV and a Samsung Galaxy Tab. The open house will be held on April 11 from 5:30 – 8:00 p.m. at the Banker's Toolbox headquarters, 10431 Morado Circle, Austin, TX, 78759.
"We take great pride in how happy our employees are and we want all of Austin to know that," says Banker's Toolbox CEO, Daniel Cho. "Additionally, we are rapidly growing and are always looking for talented new people to come work here. This open house is a great networking event for us because we can get to know people and they can get to know us on an informal basis, which is what we are all about."
Banker's Toolbox is known for providing a fun and rewarding work environment. Some of the more unusual perks include free daily lunch catered by local Austin restaurants, a game room equipped with a Ping-Pong table and video games, no dress code, a complimentary onsite gym and individual offices for everyone.
Banker's Toolbox has recently been honored by multiple organizations as a desirable place to come to work. Just last month, Best Companies Group added Banker's Toolbox to their list of Best Companies to Work for in Texas 2013. Last year the Austin Statesman recognized Banker's Toolbox on their list of Top Work Places 2012.
The event is free and open to everyone, regardless of your employment status. Attendees are encouraged to register in advance to reserve a reusable shopping tote and to be eligible to win raffle prizes.
Banker's Toolbox is currently hiring for multiple positions including IT administrator, technical support representative, project manager, technical analyst and software developer. Other regular employment positions include software engineer, product manager, business development associate, marketing coordinator and business analyst.
About Banker's Toolbox, Inc.
Austin, TX-based Banker's Toolbox, Inc. helps community financial institutions manage risk and streamline compliance examinations. The company's product suite consists of proven solutions for money laundering detection and reporting, risk management through fraud and kite prevention, secure wire processing automation, and commercial real estate loan portfolio risk assessment. The Banker's Toolbox team is a unique combination of seasoned bankers, former regulators, and information technology consultants who specialize in designing, developing, and implementing risk management solutions while providing unparalleled customer service. For more information, visit the company's website at http://www.bankerstoolbox.com.