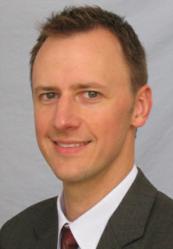 Grade III injuries are the controversial ones and can be treated surgically or nonsurgically depending on the impact on function.
Beverly Hills, CA (PRWEB) April 04, 2013
The Chicago Blackhawks set the record for longest regulation unbeaten streak to start an NHL season at 24 games, and it came to an end when star forward Patrick Sharp fell out of the Blackhawk's lineup after suffering an AC shoulder joint separation. The injury occurred when Sharp was slammed into the boards during Wednesday night's overtime victory against the Denver Avalanche.
Steven W. Meier, MD, a board-certified orthopedic surgeon and sports medicine expert, routinely treats patients with a variety of shoulder injuries, including AC joint separation. According to Dr. Meier, it could take a few weeks of rest and therapy before Sharp should regain enough shoulder function to return to action.
"Treatment for shoulder separation depends on the extent of joint damage and the level of expected stress on the shoulder upon recovery," explained Dr. Meier. "The majority of cases can be treated conservatively, through a combination of rest, anti-inflammatory medication, and physical rehabilitation."
The acromioclavicular (AC) joint describes the junction of the collarbone with the top of the shoulder blade, known as the acromion process. During an AC joint separation, the collarbone is dislodged from its connection with the shoulder blade, often spraining or tearing surrounding tissue in the process.
Shoulder separations are classified on a six-grade scale, based on the severity of ligament damage. The most common types of shoulder separations (Grade I and Grade II) can be very painful initially, but are usually resolved with conservative treatment. Only Grade IV-VI separations, which are quite rare, require surgical repair and stabilization. Grade III separations fall in the middle and can be treated either surgically or non-surgically.
"Grade III injuries are the controversial ones and can be treated surgically or nonsurgically depending on the impact on function," Dr. Meier said. "The athlete's sport can help determine whether surgical will be indicated. A hockey player or football linebacker may not benefit from surgery, but an overhead athlete might. An unrepaired Grade III AC injury may cause weakness and fatigue in an overhead athlete."
Sharp could be out for 3-4 weeks before his shoulder is healed enough to safely and effectively compete. The Blackhawks appear prepared for this possibility, recently pulling Brandon Bollig from the AHL to take Sharp's roster spot. Professional athletes have access to some of the best sports medicine specialists in the country, so Sharp's rehabilitation should go very well.
Steven Meier, M.D. is a board-certified orthopedic surgeon and sports medicine doctor in Beverly Hills, California. As a renowned expert in the most advanced techniques for shoulder and knee surgery, Dr. Meier is highly sought-after for his cutting-edge joint preservation and restoration procedures. He graduated with honors from Loyola Medical School in Chicago, received his residency training at Northwestern University, and completed his fellowship in sports medicine and arthroscopic surgery at the University of California San Diego. To learn more about Dr. Meier and his practice, visit http://www.MOSM.com/.
In complement with his Beverly Hills private practice, Dr. Meier performs a variety of outpatient procedures at La Peer Health Systems. La Peer Health Systems focuses on excellence in patient care and offers the most advanced and contemporary treatments and equipment that the medical world has access to. With 47 doctors across 13 departments, from anesthesiology to urology, La Peer offers comprehensive and widespread medical treatments for all patients.
More information about La Peer Health Systems can be found at http://www.LaPeerHealth.com.