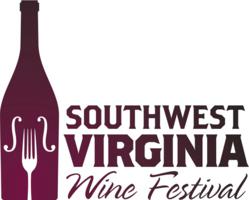 One of Southwest Virginia's most distinctive assets is its wines, cider, mead and craft beer.
Abingdon, VA (PRWEB) April 12, 2013
We all love an afternoon of good food, good friends, and a great glass of wine, but it's even better when it's in your own backyard. One of Southwest Virginia's most distinctive assets is its wines, cider, mead and craft beer. The Second Annual Southwest Virginia Wine Festival is the perfect way to not only experience these assets, but also learn the stories and meet the makers behind the wines.
The SWVA Wine Festival is on tap for Saturday, May 18, from 1 to 5 p.m. at Heartwood: Southwest Virginia's Artisan Gateway. Tickets are $20 per person in advance or $25 per person the day of the event and may be purchased online or at Heartwood.
"Last year's event was a great success. We had over 400 people in the door that day to taste the wines of 8 of our best wineries," said Todd Christensen, Executive Director of the Southwest Virginia Cultural Heritage Foundation. "And now going into our second year, we have 11 wineries planning to attend. This event is very exciting for us because it's a way to not only showcase, but educate people about the great natural and creative resources we have here in Southwest Virginia."
The 19-county, four-city region produces an extensive range of award-winning wines, as well as cider and mead, all of which will be poured by participating Artisan Trail members − Abingdon Vineyard and Winery, Blacksnake Meadery, Coltsfoot Winery, Foggy Ridge Cider, MountainRose Vineyards, Mt. Vale Vineyards, Rural Retreat Winery & Vineyard, Villa Appalacia Winery, Vincent's Vineyard, and West Wind Farm Vineyard and Winery − during the event. There will also be tastings from Abingdon's own Wolf Hills Brewing Company. 'Round the Mountain artisan demonstrations, light hors d'oeuvres and a souvenir wine glass are also included in the ticket price.
Southwest Virginia wines are drawing acclaim from the region's unique attributes, the combination of everything belonging to its specific region − soil, weather conditions, grapes, vines, air − even the makers themselves. Artisanal mead and cider lend depth and interest to the region's offerings.
"We are so proud to include our regions vineyards and farms in our Artisan Trails of Southwest Virginia," said Diana Blackburn, Executive Director of 'Round the Mountain: Southwest Virginia's Artisan Network. "We believe that the wines, cider and mead they are creating are truly works of art – and they have the awards to prove it. In addition to participating in the Artisan Trails, all the makers at the festival have gone through and passed our jurying process."
This year's festival will also feature wine inspired artisan demonstrations from three 'Round the Mountain members. Bill Dotton, of Coeburn, VA , lathe turns native Appalachian and imported exotic woods into bottle stoppers. Jean Condon, of Grundy, VA, sews unique wine glass coasters that move with you – perfect for any party. And Lily Kusmik, of Meadowview, VA, hand forms, paints and glazes distinctive porcelain wine toppers. For more information of these artisans and 'Round the Mountain, visit roundthemountain.org.
Online ticketing and more information about the May 18 Southwest Virginia Wine Festival can be found online at [swvawinefestival.com or by calling (276) 492-2400. Heartwood: Southwest Virginia's Artisan Gateway is located at Exit 14 on I-81 in Abingdon, VA, for more information visit them online at heartwoodvirginia.org and at facebook.com/HeartwoodVirginia. This event is sponsored by Clinch Valley Printing, FM94, Guest Services, Inc., and The American Advertising Federation of Southwest Virginia.