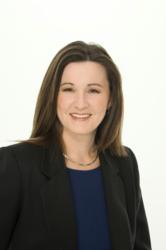 NAPFA is a critical factor in my success and I'm extremely honored to be recognized as one of the 30 Most Influential.
EUREKA SPRINGS, AR (PRWEB) April 04, 2013
Since 1983, there have been professionals who have advanced the concept of Fee-Only financial planning and its importance to the public. Those people are counted among the ranks of the National Association of Personal Financial Advisors (NAPFA) and their contributions are being recognized as part of NAPFA's 30th anniversary celebration.
The 30 Most Influential program recognizes those NAPFA members and staff who have had a profound impact on Fee-Only financial planning, the organization, and their peers in NAPFA's first 30 years. The members nominated deserving individuals and voted on those they deem most worthy of being recognized. We are pleased to announce that Sheryl Garrett of the Garrett Planning Network, Inc. and Garrett Investment Advisors, LLC in Eureka Springs, AR has been voted among the 30 Most Influential.
Sheryl Garrett has been dubbed "The All-American Planner," possibly because of her zealous mission to "help make competent, objective financial advice accessible to all people." Sheryl has also been honored to work with the House Subcommittee on Financial Services regarding predatory lending regulation, and has testified before Congress on financial literacy and Social Security reform. She has also worked as a litigation consultant and expert witness.
Frequently interviewed and quoted, she has also authored, coauthored, or served as a technical editor on over a dozen books and several magazine columns. Sheryl has been recognized five times by Investment Advisor magazine as "One of the Most Influential People in Financial Planning." She was the recipient of the Robert J. Underwood Distinguished Service Award from NAPFA for her contributions to the profession.
"We are thrilled to honor Sheryl Garrett and the other deserving individuals who have each made significant contributions to the organization and to the planning profession," said NAPFA Chair Lauren Locker, CFP®. "NAPFA's rich history was made possible because of the contributions by those in our ranks, including Sheryl. While this recognition program could have easily acknowledged many more people, the members voted and provided us a wonderful cross-section of people who have made NAPFA what it is today."
The 30 Most Influential includes people of diverse backgrounds, including solo practitioners, principals in large firms, past NAPFA chairs and elected leaders, and NAPFA staff. Ms. Garrett and other honorees will be acknowledged at the awards banquets at the 2013 NAPFA Spring Conference in Las Vegas, Nevada from May 7-10 and the 2013 NAPFA Fall Conference in Philadelphia, Pennsylvania from October 8-11.
"NAPFA has been a critical factor in my success and I'm extremely honored to be recognized along with 29 remarkable people for this award", said Sheryl.
ABOUT THE GARRETT PLANNING NETWORK, INC.
The Garrett Planning Network is a nationwide network of approximately 325 hourly-based, Fee-Only financial advisors who mission is to help make competent objective advice accessible to all people.
ABOUT GARRETT INVESTMENT ADVISORS, LLC
Garrett Investment Advisors, LLC is a Fee-Only SEC Registered Fee-Only investment advisory firm with offices in 17 states.