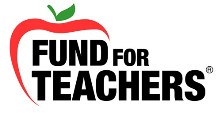 By rewarding our nation's best preK-12 educators with opportunities to deepen their scholarship, Fund for Teachers grants advance students' growth, as well.
Houston, TX (PRWEB) April 04, 2013
National nonprofit Fund for Teachers took a novel approach to improving the quality of America's teachers this week by asking them "How can you grow as a teacher?" and awarded 531 teachers $2 million in grants to make it happen.
Through an online application, preK-12 teachers representing 350 schools in 200 districts proposed their ideas for relevant professional development – anything, anywhere. Throughout March, hundreds of volunteers from corporate, philanthropic, academic and civic sectors convened to review the proposals and select the winners. And this week, teachers across the country raced home from school to check mailboxes for their "golden ticket."
A complete list of awarded teachers is available at fundforteachers.org.
Since 2001, Fund for Teachers has invested more than $20 million in the development of over 5,000 preK-12 teachers as lead learners for America's classrooms. Teachers, or Fellows, conduct field research, volunteer with community organizations, master new skills or deepen their understanding of a subject. Every pursuit of new knowledge increases teachers' competency, confidence, and excitement about their commitment to teaching. Most importantly, these odysseys culminate in broadened perspectives and honed skills that directly impact students, classrooms and school communities.
"Fund for Teachers grants honor exemplary teachers' quest for life-long learning and intensifies the impact they make in the classroom," said Karen Webb, executive director. "Equally as valuable as the funds, we are told by recipients, is the respect and support our grants represent. By rewarding our nation's best preK-12 educators with opportunities to deepen their scholarship, we're advancing students' growth, as well."
About Fund for Teachers
Fund for Teachers enriches the personal and professional growth of teachers by recognizing and supporting them as they identify and pursue opportunities around the world that impact their students and school communities.