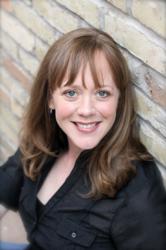 "A tremendous resource for bloggers, teachers, lay and professional writers."

— Jennifer Margulis, Ph.D.
(PRWEB) April 04, 2013
Kate Hopper gives an exclusive interview with Pregnancy and Newborn Magazine. The author and mother offers advice for mothers who want to write about the powerful experience of motherhood, but aren't sure where to start. As a writing instructor, Kate has plenty of experience giving practical and useful tips for writers of all experience levels, and she shares some of them with the national publication.
Kate's book Use Your Words teaches the skills needed by beginning mother writers as well as more advanced writers to hone their ability and turn their motherhood stories into art. Topics include:

an overview of creative nonfiction as a genre
the importance of using concrete details
character development
voice
humor
tense
writing the "hard stuff"
reflection and back-story
structure
revision
publishing
Join Kate in person for these special events:
4/13 Arapahoe Literary Festival, Denver, CO
5/4 Loft Literary Center, Minneapolis MN
5/17-5/20 RiverTeeth Nonfiction Conference, Ashland, OH
6/17-6/21 Motherhood and Words, La Pointe, WI
Kate Hopper holds an MFA in creative writing from the University of Minnesota. She teaches writing online and at The Loft Literary Center in Minneapolis, where she lives with her husband and two daughters. Kate has been the recipient of a Fulbright Scholarship, a Minnesota State Arts Board Grant, and a Sustainable Arts Grant. Her memoir, Small Continents, is about the power of stories and learning to live with uncertainty in the wake of her older daughter's premature birth. Her other writing has appeared in a number of journals, including Brevity, The New York Times online and Literary Mama, where she is an editor.