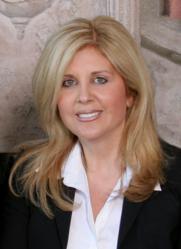 When you do what you love for a living it's not a job. I enjoy going to work every day.
San Diego, CA (PRWEB) April 04, 2013
Real Living Lifestyles is honored to announce Marie Jo Atkins as their #1 Top Producing Team in 2012. Atkins and her team had the highest gross commission among all teams at the brokerage.
In Atkins first year in the business,
she achieved "Rookie of the Year" and has been recognized as a Top Producing Agent since 2003. Real Living Lifestyles is honored to have her team as a part of their family.
Marie Jo began pounding the pavement back in the nineties when she first got her real estate license and her business grew rapidly from there with the numerous referrals from family, friends and past clients. In 1994 she sold her first home and fell in love with real estate. She says, "When you do what you love for a living it's not a job. I enjoy going to work every day."
Atkins looks at real estate as a relationship business, and has built many of them over the years with some amazing people. Her clients can be assured that they are in good hands, as Atkins explains, "I am very in tune with the current marketplace wherever I take a listing - whether it be Poway, Rancho Bernardo, or the coastal cities of Del Mar, Rancho Santa Fe and La Jolla - so I can give my clients the most accurate information, which in turn helps them make educated decisions about their home." Placing a sign in a client's yard and disappearing isn't how Marie Jo conducts her business. She communicates with her clients throughout the entire buying or selling process. She goes above and beyond, making sure her listings receive the most exposure by advertising both online and in print. As she builds relationships each one of her clients can be sure they are receiving personalized attention.
Marie Jo attributes a lot of her success to the team that she has assembled around her, "My entire team has real estate license, from my listing/marketing coordinator and office manager to my three Buyer's Agents, which all help support the effort to create a wonderful real estate experience whether buying or selling."
Marie Jo Atkins and her team work out of the Rancho Bernardo Real Living Lifestyles office. To learn more about the team begin building an exceptional relationship with top real estate professionals please visit mariejoatkins.com.