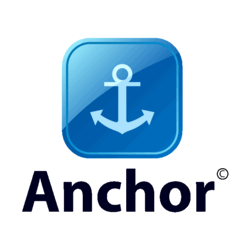 Q1 of 2013 was a quarter defined by momentum; signing up over 50 partners in one month and growing quarter over quarter revenue by 100%.
San Francisco, CA (PRWEB) April 04, 2013
Anchor Box LLC (Anchor) today announced record-high revenue for the first quarter ending 31 March 2013, representing a 150% increase over the previous quarter. At a time when Managed Service Providers (MSPs) and Value-Added Resellers (VARs) are beginning to offer cloud storage, sync and collaboration to their clients, the growth reflects Anchor's continued strategic focus on providing a multi-tenant solution that serves IT professionals. The Anchor solution, which offers public or private cloud deployments, allows IT professionals to make discretionary margins on sync-and-share cloud storage. This month Anchor expanded its partner program to VARs.
"VARs have approached us wanting to resell Anchor to customers asking for private enterprise Dropbox technology." said A.K. Kapoor, Vice President of Sales. "There is not a truly profitable VAR program out there for partners that sell into mid-market companies. Most vendors in our space have referral programs that offer very low margins. Our VAR program will give the channel up to 40% margins on volume deals," added Kapoor.
With the launch of its partner program for VARs, Anchor's enterprise-grade technology and security seeks to replace consumer and prosumer cloud solutions, including Dropbox, Box and Microsoft SkyDrive.
"Q1 of 2013 was a quarter defined by momentum: signing up over 60 partners in one month and growing quarter over quarter revenue by 150%." added Kapoor. "A significant amount of our business this quarter has come from referrals, upgrades and inbound leads - proof that our partners love the product."
Global growth has also been a priority for Anchor in 2013. To date, the company has partnerships in fifteen different countries, representing 6% of its business. For the first quarter of 2013, international partnerships accounted for 11% of revenue, as compared to 5% in the last quarter of 2012. Most of Anchor's international business originates from Canada, Australia, and Western Europe.
Anchor is available on Windows and OSX. Anchor offers SaaS and on-prem alternatives.
---
Anchor is a leading provider of file synchronization for IT professionals. Anchor was founded in 2011 and is privately financed. The company is headquartered in San Francisco, California. For more information, please visit AnchorWorks.com or call 415-541-9002. Anchor was awarded "Best Newcomer" at IT Nation's 2012 Partner's Choice Awards.