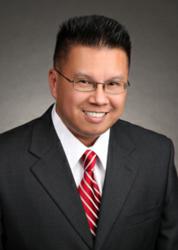 I make it a goal to provide the best legal representation for my clients especially in situations where I am handling the very emotional issue of a father's right to custody of his minor children
Los Angeles, CA (PRWEB) April 04, 2013
A Wallin & Klarich client recently was able earn a quick divorce, while still keeping custody of his children and earning a fair spousal and child support award. The client was represented by Sheldon E. Lee, a Riverside family law attorney for Wallin & Klarich, who assisted the client to negotiate with his former spouse, even after the client's former spouse had proved to be difficult to negotiate with.
"Children should always be a priority in a divorce and custody dispute. As a practicing family law attorney, I make it a priority to protect my client's interests relating to custody and timeshare of the minor children and also seek to achieve a fair and just order for support, particularly when the client is the father in the case and is the higher income earner," said Mr. Lee.
According to court record from Riverside Family Law Courthouse, the client was facing a contentious legal fight with his former spouse regarding custody of his children and support payments, as he had been the primary income earner during the marriage. The client formerly was a part of the military, but was currently working multiple jobs and going to college. The client sought out the assistance of Mr. Lee at Wallin & Klarich to protect his right to have custody of his children and ensure that a fair support award was ordered by the court.
Mr. Lee prepared the motion needed to get a custody order in place that represented the client's desired custody situation according to court documents. Mr. Lee also began negotiating with the client's former spouse to reach an agreement relating to the Riverside spousal support and Riverside child support amount the client would pay. The client ultimately was able to remain in contact with his children and keep his custodial rights, and also was not ordered to pay a support award that was outside his ability to pay. In addition, as a result of the negotiations, Mr. Lee was able to expedite the divorce proceeding to reach an efficient resolution between the parties that did not include lengthy court proceedings or hearings. Mr. Lee's actions saved the client time and legal fees that the client would have had to expend if the matter had gone to a litigious trial.
"I make it a goal to provide the best legal representation for my clients especially in situations where I am handling the very emotional issue of a father's right to custody of his minor children," said Mr. Lee.
# # #
About Wallin & Klarich
As a premiere criminal defense and family law firm based in California, Wallin and Klarich ( http://www.WKLaw.com and http://www.WKFamilyLaw.com) has been assisting clients from across the country for over thirty years. The firm believes that every person is entitled to the highest quality legal assistance when it comes to facing difficult situations and has committed all of its resources to aggressively defending its clients. The firm has established itself as one of the most successful in the nation when it comes to defending against charges of DUI, criminal matters and sex crimes, and is acknowledged for successfully handling divorce and child custody cases. By making certain that our clients' legal rights are always protected, we take the "fear" out of the legal fight.